June 1, 2018
Here's a snapshot of what Coalition staffers were up to last weekend!
Over the long weekend, Program Associate Betsy Robblee skied Mount Adams and Mount St Helens with her faithful crew of outdoor enthusiasts! In her own words:
"Talk about an adventure weekend! On Friday, I climbed and skied Mount St Helens with a group of friends – only my second time on backcountry skis! Saturday was a rest day, but a few of us squeezed in a whitewater rafting trip on the beautiful White Salmon River. Then on Sunday, I climbed and skied Mount Adams! My legs were more than a little sore walking to work on Tuesday, but I'm still on a high from a weekend of pushing my limits in the mountains."
A few photos from Betsy's adventures: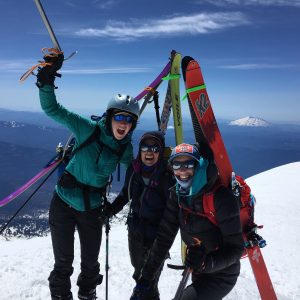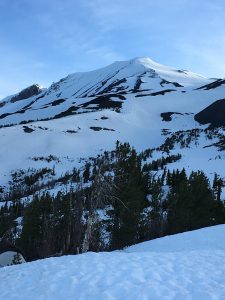 Communications Manager Danica Johnson spent her Sunday hiking to take in the beautiful views of Wallace State Park Falls with her trusted companion General Gao, a Tibetan Spaniel "tibbie" mix. She was accompanied by her friend and her friend's dog Red, who just happens to also be a tibbie mix!
On Monday, she worked out and practiced yoga in the Washington Park Arboretum, home to the Arboretum Waterfront Trail, which ranked #1 in the WWRP trails category last round. Says Danica:
"I'm so lucky to live in a place where I can venture out of the city into the beautiful forest and climb to stunning waterfalls one day, and then find my own little pocket of nature in Seattle the next, nestled within city neighborhoods. Both are opportunities to be outside, to connect with our natural surroundings, and to remember why stewardship of this land is so necessary."
Here's a few shots from Danica's long weekend: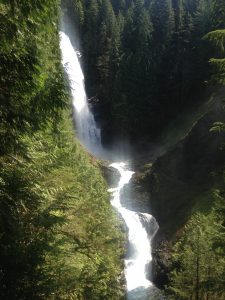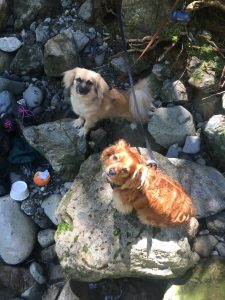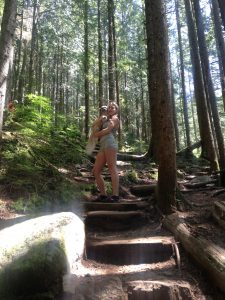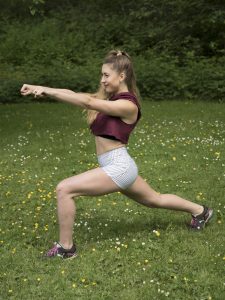 Executive Director Christine Mahler is training for a half marathon and has made a point of taking many of her runs on WWRP sites! Here she shares her experience last weekend:
"I've been training for the North Olympic Discovery Half Marathon (which also goes along a WWRP-funded trail!) for several months and found myself in Anacortes for the weekend for my last long-run before the race. I decided to run where the locals do, along the Tommy Thompson Trail along Fidalgo Bay. The ADA accessible trail, including the beautiful trestle bridge that spans the Bay, received over $400,000 in WWRP funding. I was so happy to find numerous other runners, bikers, and even some elderly couples out enjoying the trail as well, despite the early hour of my run."
A few of her photos from Anacortes: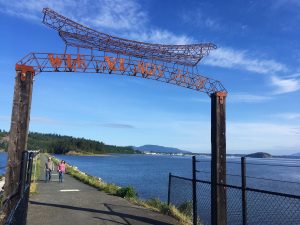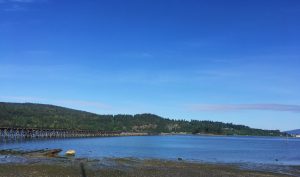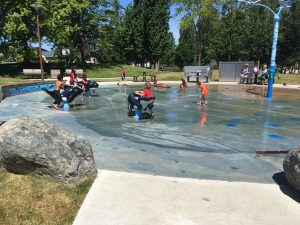 As for External Affairs Rob Sendak, we'll let you read all about his amazing family camping trip in Ferry County over on Rob's Road Notes. But since we can't get over how adorable his daughter is, here are the photos one more time: