Coalition Staff Members
---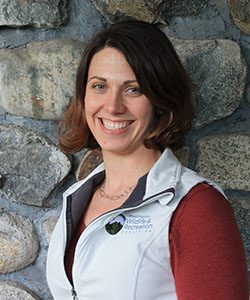 Christine Mahler
She/Her
Executive Director
Originally from Missoula, Montana, Christine relocated to the Seattle area after almost a decade working in fundraising and nonprofit leadership in the "other" Washington. She started at the Coalition as the Director of Philanthropy and was appointed to the role of Executive Director in February 2018.
Christine has led fundraising efforts for causes ranging from international affairs to money-in-politics reform, with a special emphasis on relationship management and working with broad ranging coalitions and boards.
Christine grew up loving the outdoors. As a child, you could usually find her outside, whether that was playing competitive soccer throughout the Northwest; hiking, camping, and horseback riding in Montana's wilderness; floating the Blackfoot on rafts and tubes; helping her mom in the garden; or just playing in the yard or the neighborhood parks. Today, she is passionate about ensuring all Washingtonians are able to experience similar wonders, whether that's nurturing a garden P-Patch, walking your dog in the park, or backpacking in the backcountry.
In her free time, Christine enjoys gardening, reading, cooking & baking (especially sourdough), watching soccer (she's an unapologetic DC United supporter!), and exploring all that the Pacific Northwest has to offer, hiking and running with her dogs, Nitro and Tahoma, by her side.
Email her at christine@wildliferecreation.org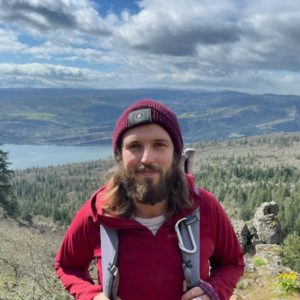 Isaac Scott
He/Him
Philanthropy Manager
Isaac grew up in the middle of a wildlife sanctuary in Central Massachusetts and has called Florida, Colorado, and Oregon home for significant periods of time before finding his way to the Coalition. In each place, the wilderness has been his place of refuge and solace. This connection to our natural world has been the driving force for Isaac every step of the way. As a result, Isaac has attained a Bachelor's in Environmental Science and Policy as well as a Master's of Nonprofit Management. In his free time, Isaac seeks the outdoors as his outlet taking part in activities like hiking with his dog, backcountry camping, golfing, bouldering, and finding the perfect spot for his hammock. He dreams of thru-hiking the Pacific Coast Trail someday.
Email him at Isaac@wildliferecreation.org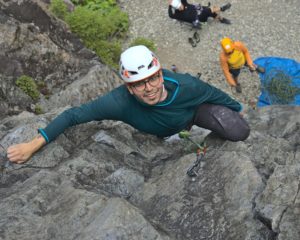 Andres Guerrero-Guzman
He/Him
Policy and Outreach Associate
Andres grew up in Washington raised in Issaquah and Sammamish. Andres has a Masters in Mathematics and recently transitioned from the world of academia to the outdoor recreation and conservation world. He has a passion for community engagement and ensuring everyone has access to the outdoors. During his free time you can find him these days walking his dog, hiking, or rock climbing.
Email him at Andres@wildliferecreation.org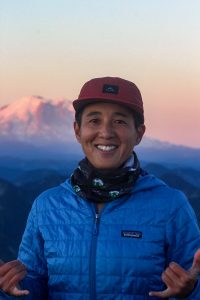 Caitie Kimura
She/Her
Operations Manager
Raised on the Big Island of Hawaii, Caitie moved to Seattle to attend graduate school and has called Washington home for the past 11 + years. She has a background in operations and outdoor retail. In Caitie's free time she loves to explore the PNW through backpacking, kayaking, paddle boarding, biking, and surfing.
Email her at caitie@wildliferecreation.org