February 13, 2023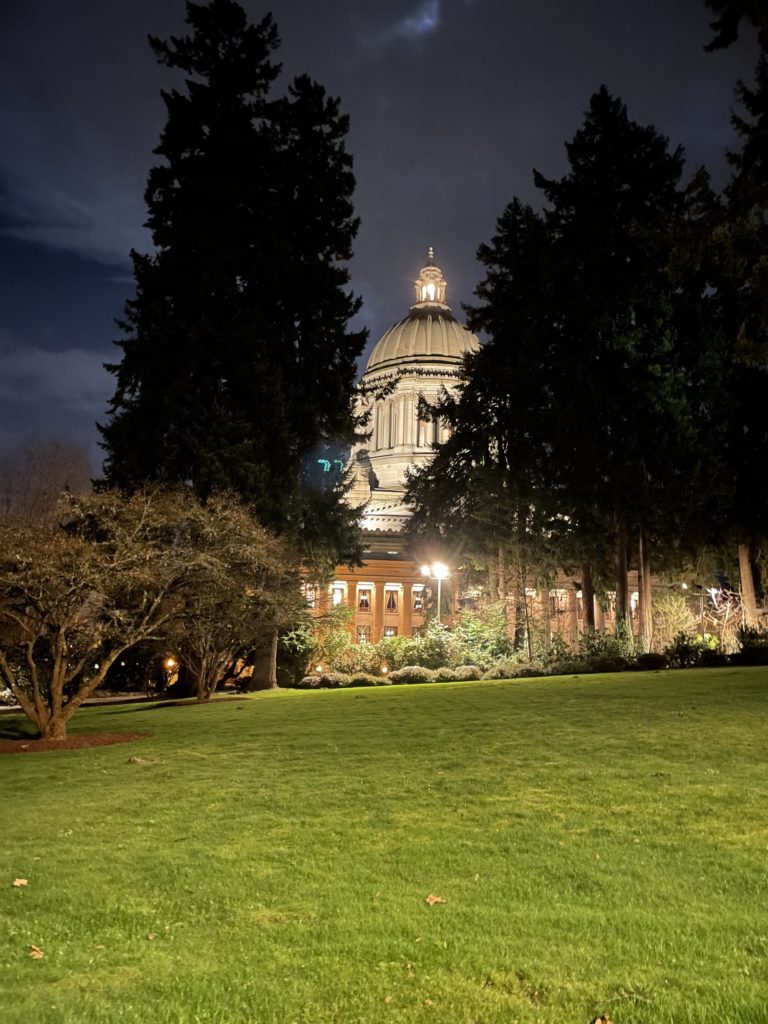 We hosted, with WRPA, our annual legislative day on February 1st 2023 virtually, followed by an in-person reception at the Governor's Mansion on the evening of the 2nd.
Overall, we had 133 advocates sign up for the virtual day—a great turnout for democracy and a showing of great support for the Washington Wildlife and Recreation Program! These 133 advocates spanned across 41 of our 49 legislative districts. Out of these advocates, 48 out of the 133 were new to legislative day (including myself)! It was amazing to see everyone come together to articulate what WWRP means to them and to take advantage of the opportunity to speak directly to legislators.
On the other side, we managed to schedule a total of 89 meetings with legislators. We missed only one legislative district! Hoping that next year we're able to secure at least one meeting in every district.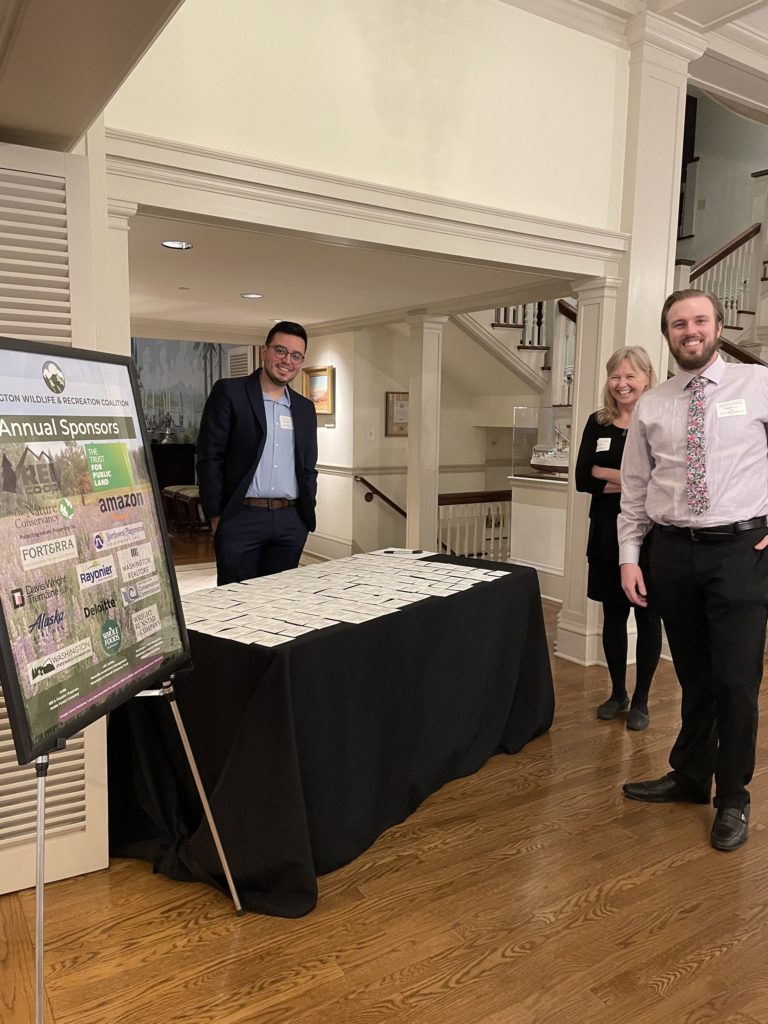 All in all, the day went well, some technical difficulties (as to be expected…), but not many and meetings ran quite smoothly!
A big thank you to WWRC/WRPA staff for hosting and putting this together, our advocates for joining us and taking the time to speak up for the outdoors, legislators for scheduling with us and meeting during an extremely busy time, and of course, legislative staff who exchanged emails back and forth with me to get this big day happening!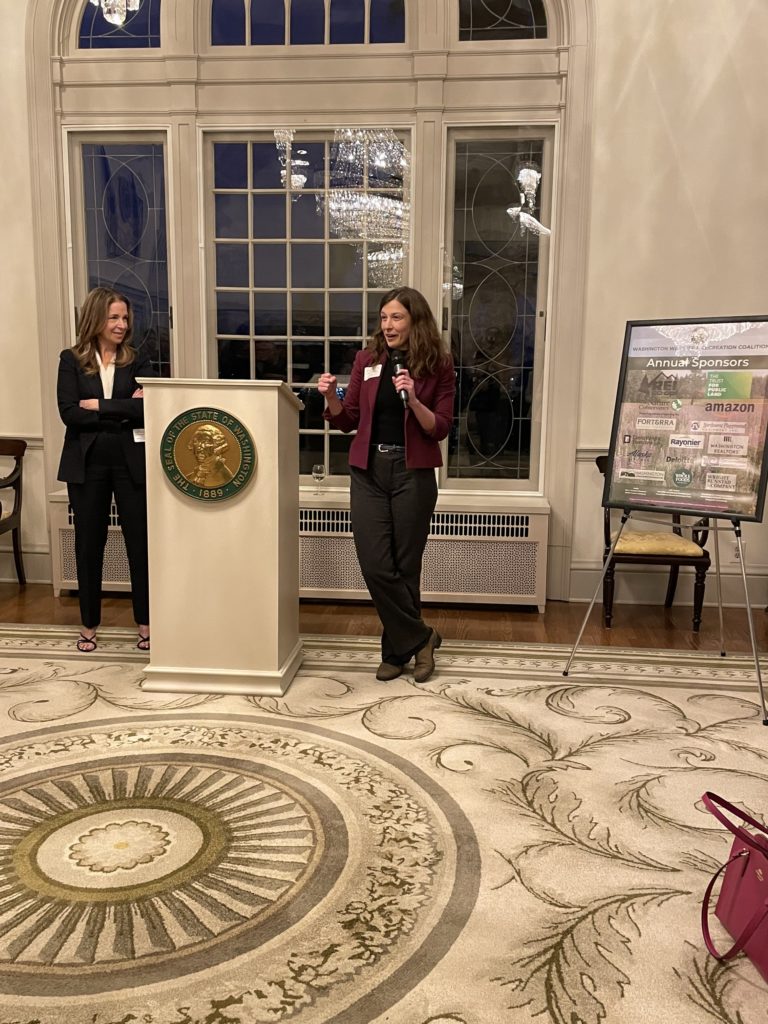 The reception at the Governor's mansion was a fun time, we had a little under 100 people attending, enjoying food and the opportunity to mingle with partners of the WWRC/WRPA and legislators. A wonderful speech on the importance of the outdoors and Full Funding for WWRP was given by Commissioner Franz. We are very thankful to the Governor's mansion staff for putting together the event and making it so smooth and fun for everyone!