April 26, 2023
The legislative session has wrapped up for the most part and with that, we now have all the information on how our advocacy priorities went! See our info graphics below for results.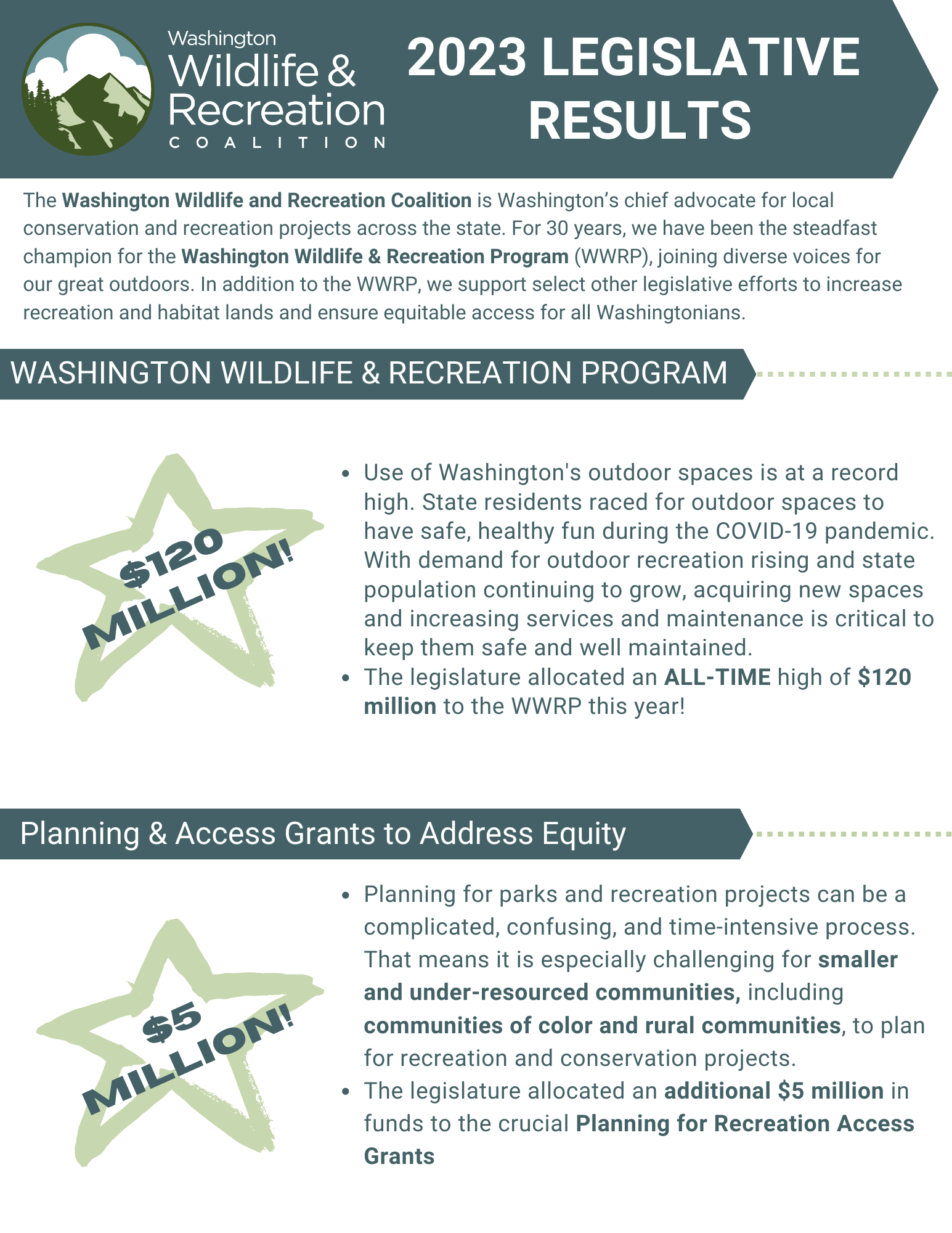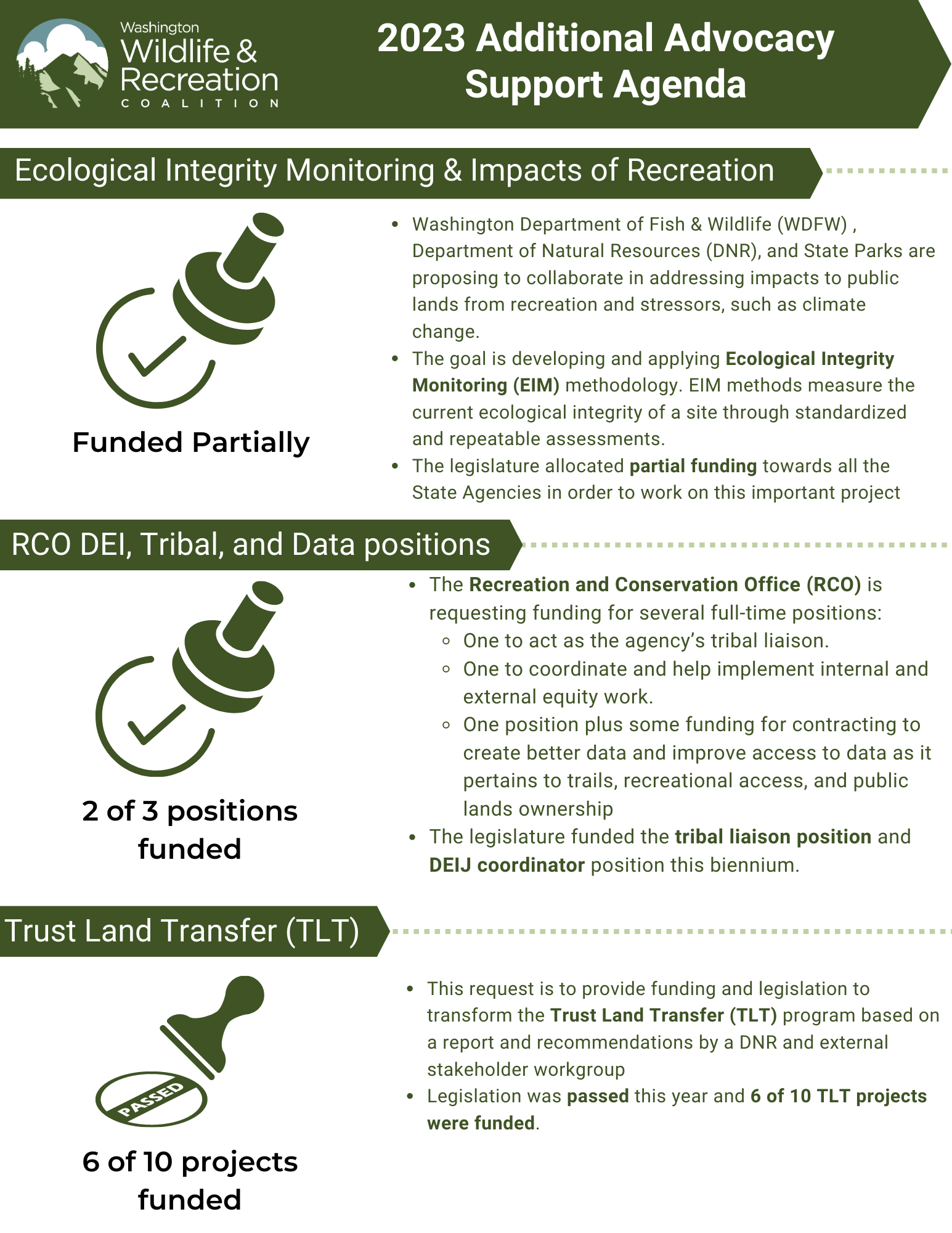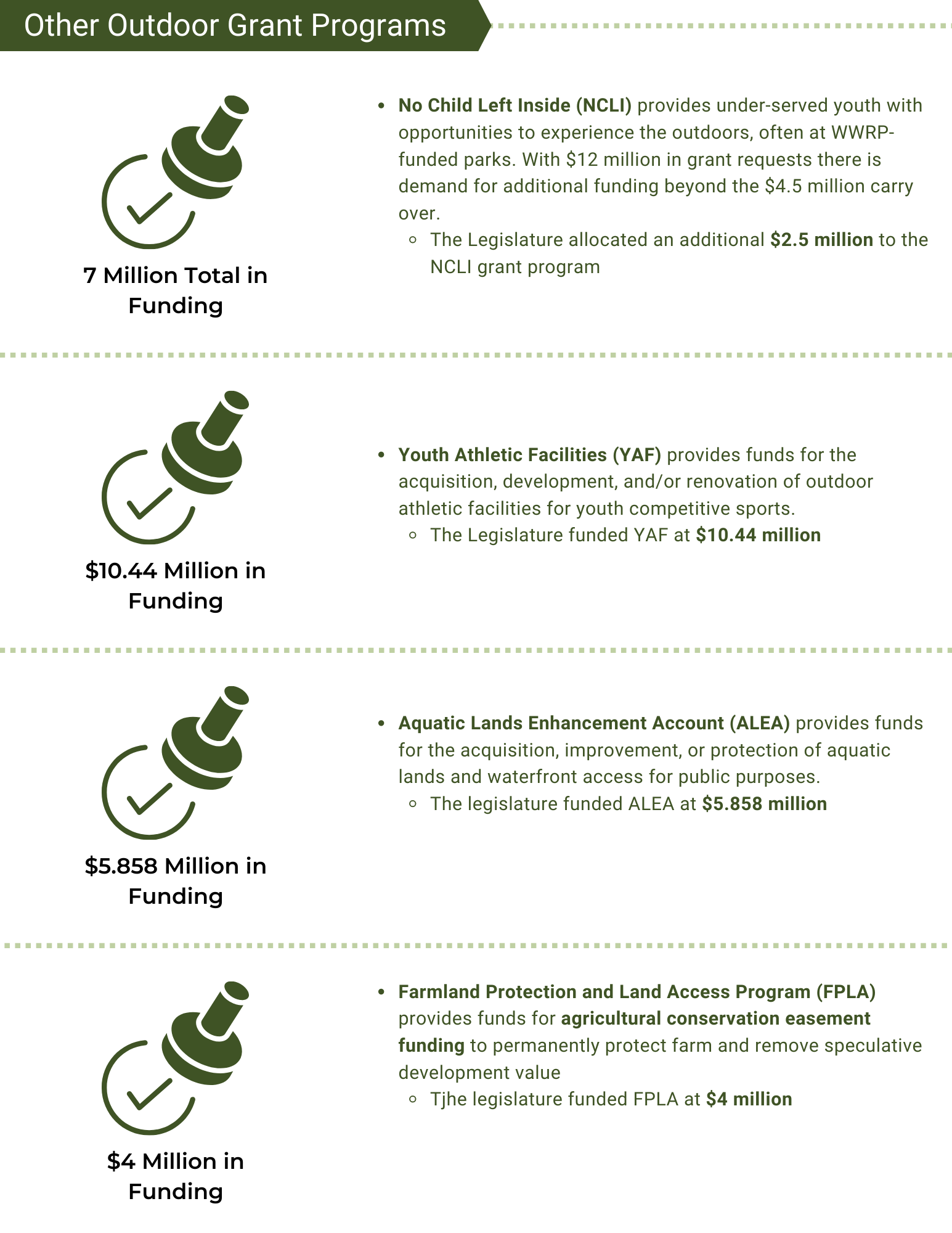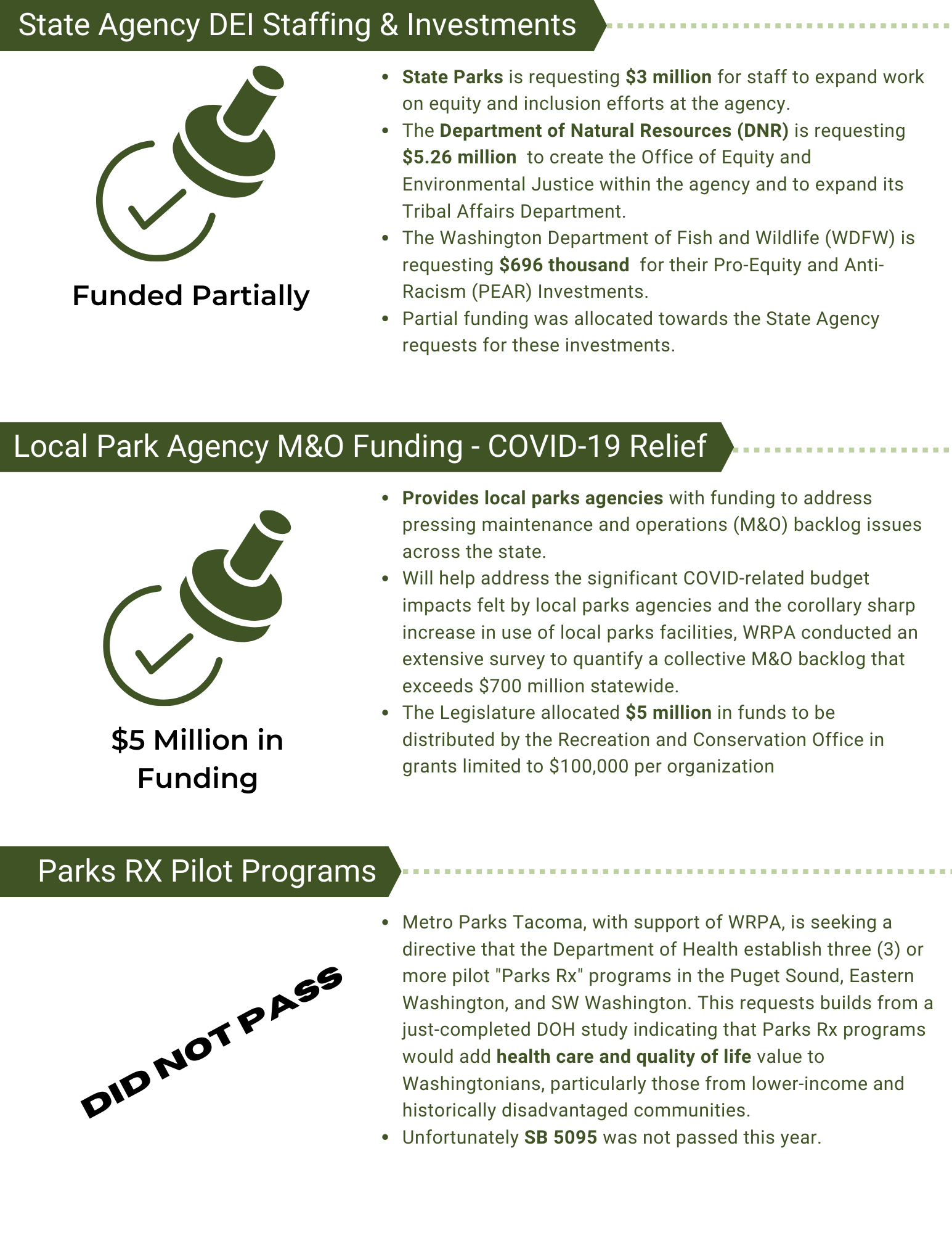 About the WWRC
The Washington Wildlife and Recreation Coalition is committed to creating a greener, healthier, more equitable, and better Washington for all through community outreach, network building, and advocacy for conservation and outdoor recreation funding. The WWRC is Washington's chief advocate for local conservation and recreation projects across the state. Over thirty years ago, the Coalition led the creation of the Washington Wildlife and Recreation Program (WWRP), and remains its chief independent nonprofit advocate and partner to this day. For more information, contact Andres Guerrero-Guzman at andres@WildlifeRecreation.org.
About the WWRP
The Washington Wildlife and Recreation Program (WWRP) is our state's premier conservation and recreation grant program which provides matching funds to create new local and state parks, protect wildlife habitat, and preserve working lands.