August 6, 2019
Summer is the best time to see the WWRP in action—parks are packed with kids splashing in the water and families enjoying a picnic, natural areas are full of wildflowers in bloom, and fields are bursting with fresh fruit and veggies. That's why the Coalition has been working hard to organize several WWRP project tours for our state legislators this summer—because it's always more impactful (and not to mention fun) to see a project in person, rather than hear about it in an office in Olympia! We are grateful to the Legislature for providing $85 million for the WWRP this session, and taking them to a local project also gives us the opportunity to thank them in person.
In July, we worked with Coalition member PCC Farmland Trust to take Representative Robert Sutherland and Carolyn Eslick of the 39th district to Reiner Farm in Snohomish County. This farm was at risk of development, but thanks to a WWRP grant, PCC Farmland Trust purchased a permanent conservation easement to keep this farm in farmland. The Werkhoven Dairy currently uses the land to grow corn to feed their cows. We were fortunate to have the Werkhoven family participate in both tours to share the story of why this land is so important to their family farm.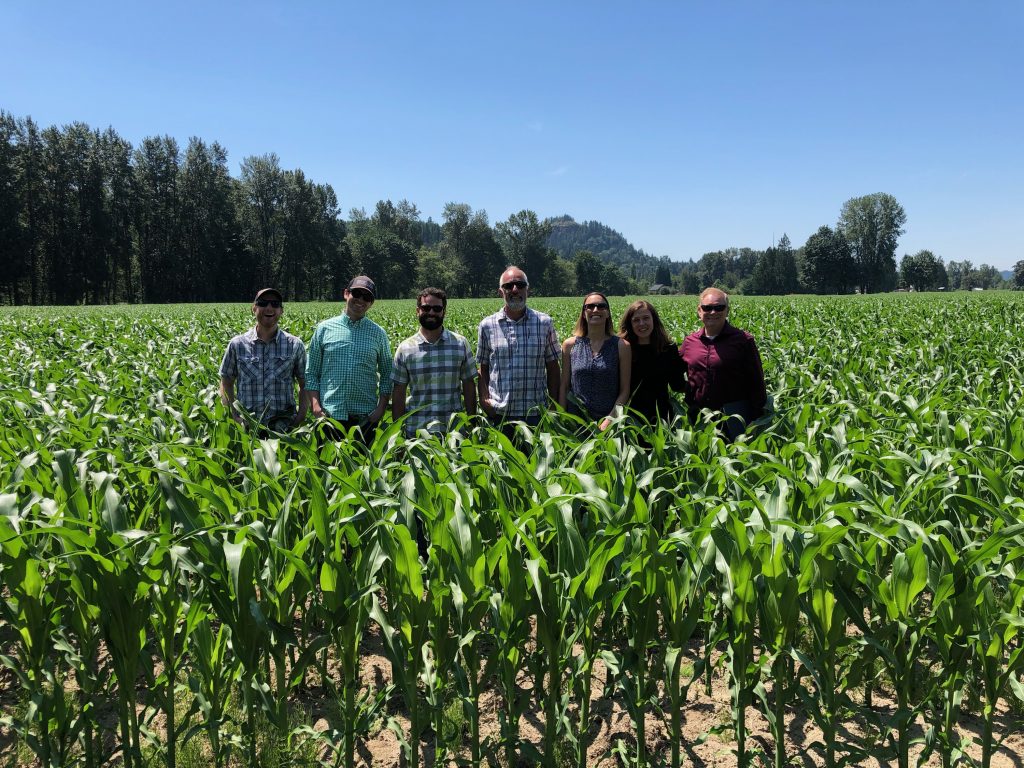 In addition to having some of Snohomish County's best farmland, Reiner Farm also includes two miles of riverfront on the Skykomish River, including a riparian protection buffer providing high quality fish and wildlife habitat. Staff from the Tulalip Tribe were present to tell the lawmakers how they intend to improve this habitat in the future to increase salmon populations in the river. The story of the farmland trust, the farmers, and the tribe working together to preserve this land was a powerful example of the WWRP in action.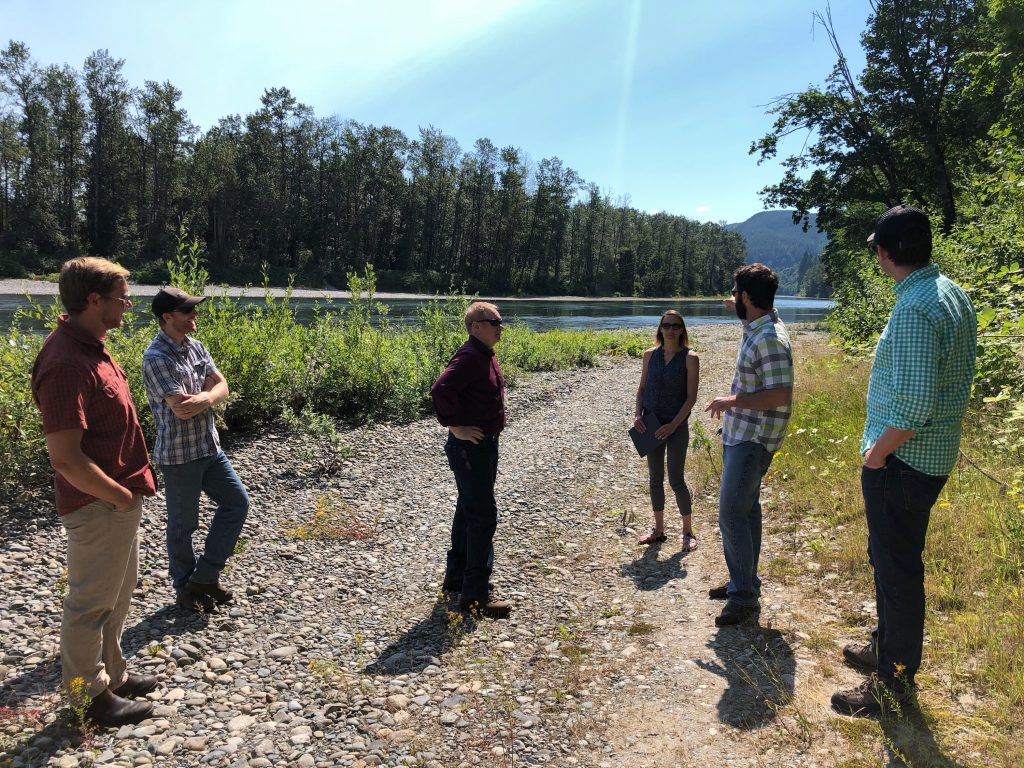 Later in the month our attention shifted from the farmland protection category of the WWRP to local parks. We worked with Coalition member Covington Parks & Recreation to take Representative Debra Entenman and staff from Senator Mona Das' office on a tour of Covington Community Park. This project has received several WWRP grants to improve the sports fields, picnic shelters, playground, and other amenities. The legislators asked some great questions about the WWRP and hopefully came away from the tour better informed about the program and how it benefits communities like Covington.
And finally, we joined with the City of Bremerton, Bremerton Parks & Recreation, and Bremerton Beyond Accessible Play (BBAP) to give Senator Emily Randall a tour of the inclusive playground at Evergreen Rotary Park in Bremerton. This amazing park, funded by a $211,350 WWRP grant, is the legacy of Rebekah Uthoff and the BBAP group. We were honored to be joined by Rebekah's son Gabe and sister Jennifer Miller who passionately told Senator Randall how much this playground means to Gabe and other kids. The first fully accessible playground in Kitsap County, this park includes play opportunities for all children regardless of ability.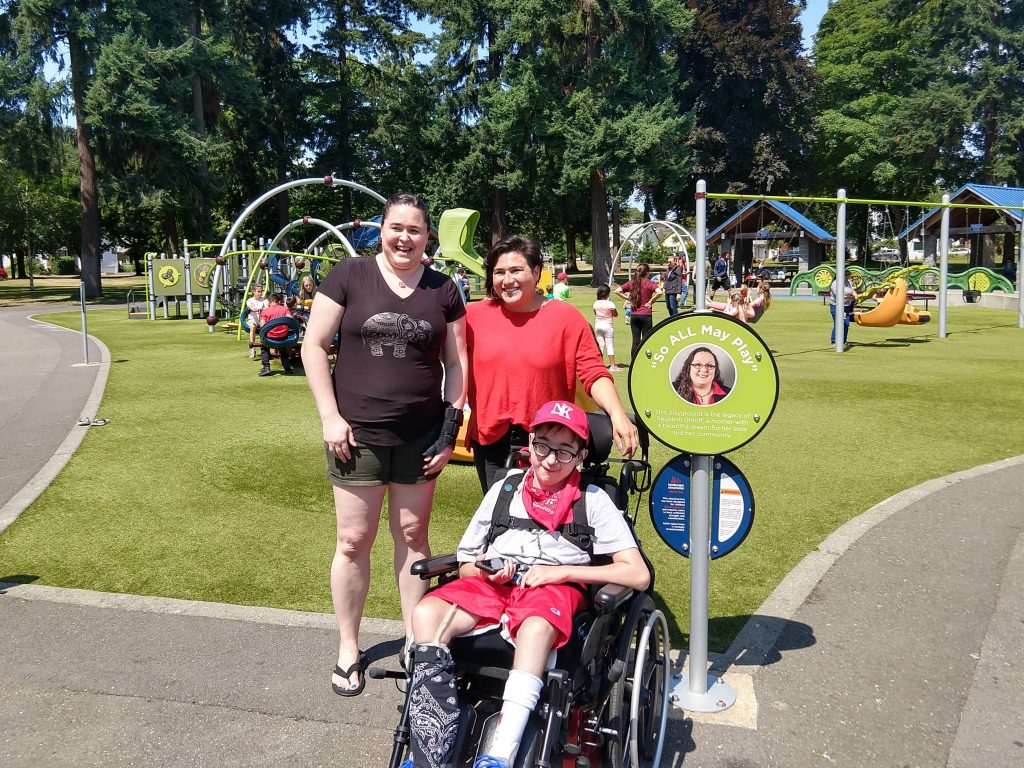 Thank you to Rep Sutherland, Rep Eslick, Rep Entenman, Sen Das, and Sen Randall for joining us on these tours! And thank you to the Legislature for providing the WWRP funding that makes great projects like Reiner Farm, Covington Community Park, and Evergreen Rotary Inclusive Playground possible. We've got more tours lined up for the coming months, so stay tuned for more reports from the field!