August 29, 2022
Washington's population is increasing, as people are drawn to the state by our stunning landscapes and enviable access to various forms of recreation, from hunting to surfing. Couple that growing population with the surge in recreation brought by the COVID-19 pandemic—a surge that shows no signs of slowing—and you find challenges in the recreation world.
Meanwhile, we also know that communities of color have proportionally less access to the outdoors and are underrepresented in outdoor recreation and conservation circles. This has a multitude of reasons, from historical racial exclusion to a lower number of modern role models who look like them in the industry and more. But, we also know that communities of color bear the brunt of the environmental impact and would greatly benefit from increased access and the correlated improvement in mental and physical health it provides.
But getting more people outside also has unintended consequences. More people on trails means more environmental impact, seen and unseen. From a dropped wrapper to a trampled plant; from an errant off-trail step to animals being driven out of their native habitat due to the presence of more humans.
How can we reconcile the surging demand for outdoor recreation with Tribal rights and ecosystem protection? How do we do so in a way that is not gatekeeping or expanding inequities?  
It is our responsibility not just to benefit from nature, but to nourish and give back to it as well. We invite you to come hear about the possibilities and begin the discussion among your fellow outdoor enthusiasts on September 18 from 12-2 at Meadowbrook Farm in North Bend, a very important historical and cultural location for the sdukʷalbixʷ (Snoqualmie) people. We thank them for loving and taking care of these lands since time immemorial, and for welcoming us on this day.
Introducing our first speaker, Lylianna Allala, Climate Justice Director at the City of Seattle's Office of Sustainability and Environment.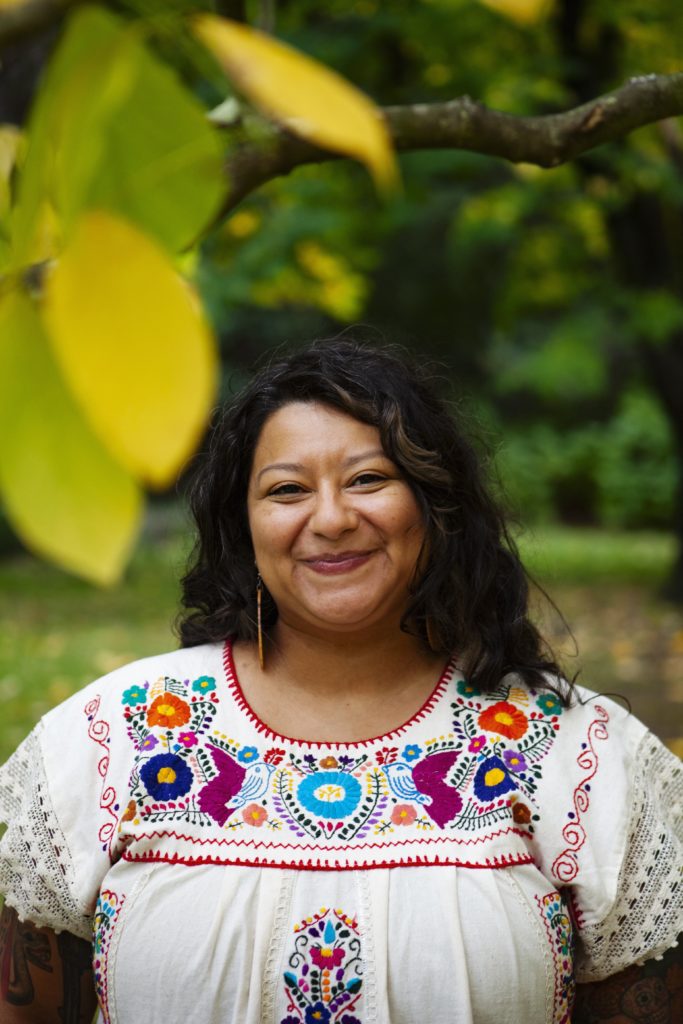 Lylianna joined the City of Seattle in 2019 after serving as lead staff on environment/climate policy and outreach for U.S Congresswoman Pramila Jayapal. In her role as Climate Justice Director, Lylianna is responsible for collaborating across city departments and in partnership with community and external stakeholders to develop and action a climate justice strategy for Seattle. Lylianna is a trained wetland ecologist with experience in upland forests & prairie habitat. Her experience includes trail building for the U.S Forest Service in Washington's Alpine Lakes Wilderness, employing prescribed burning in forest & ecosystem management in Michigan & facilitating leadership development workshops for environmental & social change leaders nationwide. Lylianna led the creation and launch of the RAY Diversity Fellowship aimed at increasing representation of people of color in environmental careers within the conservation and renewable energy sectors nationally.
Lylianna is on the Advisory Committee for the Community Land Conservancy, a people of color led collective focused on equitably increasing greenspace and parks. Through her leadership as a co-chair on the King County Open Space Equity Cabinet, she contributed to the creation of the new Healthy Communities and Parks Fund, a King County Parks Levy grant program that seeks to reduce disparities and improve the health and well-being of King County residents in marginalized communities by increasing access to recreation, parks, and open space. Lylianna serves on the Healthy Communities and Parks Fund Advisory Committee. Lylianna is also a board member of the Short Run Comix and Arts Festival and is a co-creator of Growing Old, a podcast that explores what Seattle could look like in the next 50 years to be a place where both humans and trees grow old together.