We're so looking forward to Recreate 2021, an afternoon designed to help you get back to the land, reconnect with community, raise support, and celebrate the outstanding accomplishments of our Coalition!
Can't join us in person? We're sorry to miss you! Please consider giving a gift for local and state parks, trails, critical wildlife habitat, and working forest and farmlands.
We hope you enjoy this short video celebrating Meadowbrook Farm, the WWRP, and the legacy of WWRC supporters.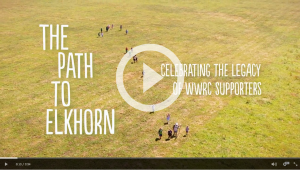 Why did we choose Meadowbrook Farm for this year's event? Because it's a WWRP project, of course!
Lunch provided by Spice Waala will be served at 11:30 AM. Our program will begin at 12 PM. There is ample parking on-site, free of charge. There is a parking lot as well as a large field that you are welcome to park in.
---