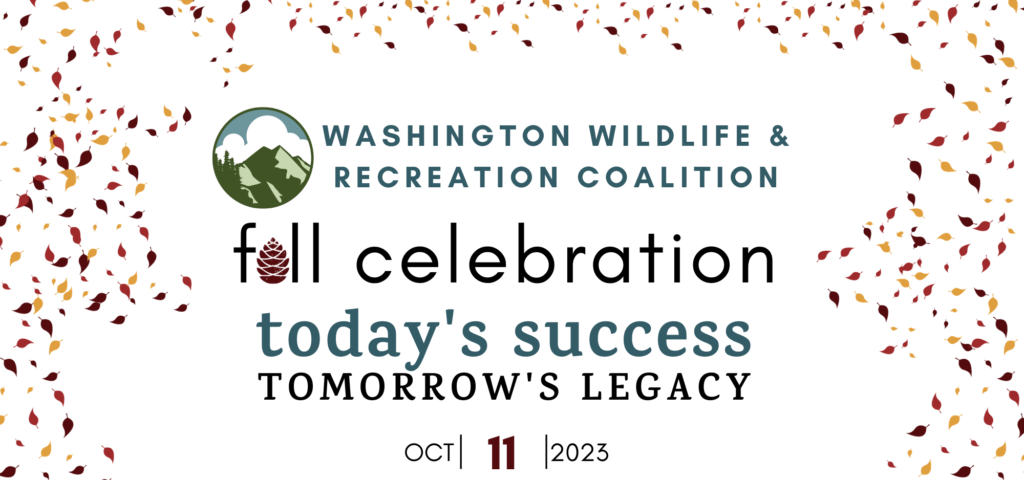 You're in for a night of fun and inspiration! From delicious food and drink to insightful speakers like Former Secretary of the Interior Sally Jewell, it'll be an evening to remember. Read on for more!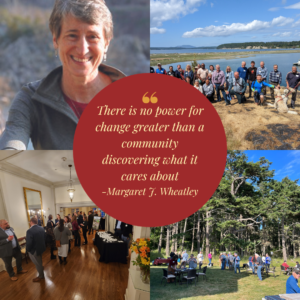 Our community is large, accomplished, and extremely interesting! The Coalition Fall Celebration is always a great opportunity to connect with old friends and colleagues, and make some new ones too!
A shining example of this is former Joan Thomas Award honoree, Sally Jewell. She served as our nation's second-ever female Secretary of the Interior. More important (we think), Sally will introduce her long-time climbing buddy Bill Chapman. I'm sure she'll have some great stories to tell—both on the stage and off!
And while not all of the guests have such lofty resumes, we all share a love of the outdoors—from your backyard garden (ask Executive Director Christine about hers and you may never break away!) to the backcountry. So, there's always something to talk about!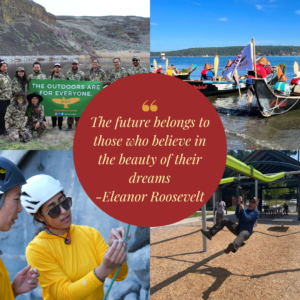 Our awardees are all inspirational and we're honored to share their stories with you!
Bill Chapman
Bill is a founding member of both the WWRC and the Mountains to Sound Greenway Trust. His consistent efforts over the years have helped make Washington's forests, plains, trails, and waterways crown jewels of our state. Former Secretary of the Interior and Joan Thomas Award Winner Sally Jewell will be presenting Bill with this prestigious award.
Climbers of Color
Climbers of Color aims to promote diversity, equity and inclusion in the climbing and mountaineering community by developing leaders of color. To accomplish its mission, Climbers of Color provides supportive mentorship, technical training and access to key resources including gear and scholarships to Black, Indigenous, and/or People of Color and their intersecting demographics.
Hunters of Color
Hunters of Color is a nonprofit organization focused on fostering a more equitable and inclusive community for hunters. HOC's mission is to create accessible, equitable opportunities for Black, Indigenous, and All People of Color (BIPOC) in conservation and hunting by dismantling barriers to entry through educational opportunities, mentorship, and providing resources.
Coast Salish Youth Stewardship Corps
The Coast Salish Youth Stewardship Corps empowers native youth and Tribal communities to reconnect with their way of life by providing youth with the opportunity to explore their native heritage and steward their ancestral home. A component of the program also engages with Tribal elders and provides cultural learning experiences for the community at large.

Local small businesses will be out in force providing us with a range of food and drink options. Whatever your taste (or dietary restrictions) there's something for everyone!
While we'll be at a brewery, we'll have something on hand for everyone, including some exciting non-alcoholic options!
Stoup Brewing
– Wide selection of beverages from beers, to wine, to seltzers, and possibly a craft soda!
Simple Goodness Sisters Syrups
– Based in Wilkeson and sourcing all flavors locally and naturally, Simple Goodness Sisters syrups make any drink more exciting!
Will there be dessert? You bet your sweet bippy there will be!
Frankie and Jo's
– Vegan ice cream offerings (trust us, you wouldn't know it's vegan if we didn't tell you!)