July 27, 2022
Isaac Scott recently joined the Coalition as Philanthropy Manager and we couldn't be more excited to have him as a new team member. Isaac comes to Washington by way of Oregon, Colorado, Florida, and originally Massachusetts. We were drawn to Isaac's passion for land stewardship and conservation along with his enthusiasm for fundraising. I was able to sit down and chat with Isaac about his background and what brought him to the Coalition.
Isaac brings a unique perspective to the staff having grown up on a wildlife sanctuary owned by the Massachusetts Audubon Society in Central Mass. where he and his family stewarded the land and trails for the animals and public to enjoy. Isaac then shifted natural environments and attended the University of South Florida where he earned his Bachelor of Science in Environmental Science and Policy. The shift from almost endless green space right out the back door to a 2 by 1 mile block campus was a definite environment shock, but Isaac took advantage of being in Tampa, FL by learning how to snorkel and saw his first wild stingray. From there Isaac moved to Fort Collins, CO and immediately immersed himself in the outdoors and the outdoor climbing community while working at Lincoln Elementary School as a Behavioral Specialist. After three years in Fort Collins, Isaac decided to fully pursue his true passion–environmental advocacy and conservation–and moved to Eugene, OR to get his Master of Nonprofit Management with a concentration of Sustainable Development. While in Eugene he also joined the board of the Lane County Audubon Society.
From our conversation it was clear through Isaac's lived experiences he has a great appreciation and a sense of stewardship for outdoor public spaces. Isaac's understanding of what a privilege it was to grow up on a wildlife sanctuary and how not everyone has that access drives him to assist in creating more equitable community access to green spaces. This is one of the things that makes him a valuable asset to our team.
The following interview has been edited and condensed for clarity
Caitie: What was it like growing up in the middle of a wildlife sanctuary in Central Massachusetts?
Isaac: It was initially isolating. We moved there when I was seven, so I didn't get the go and play with the neighborhood kids experience. Our nearest neighbor was a half mile away and my closest friend was an 8-mile bike ride away. But as I got older, I realized I had something way more unique and cooler. I got to see all of my friends at school, but going home was my time to go explore and adventure–taking the dogs down to the ponds or going on the trails that we helped maintain through the sanctuary.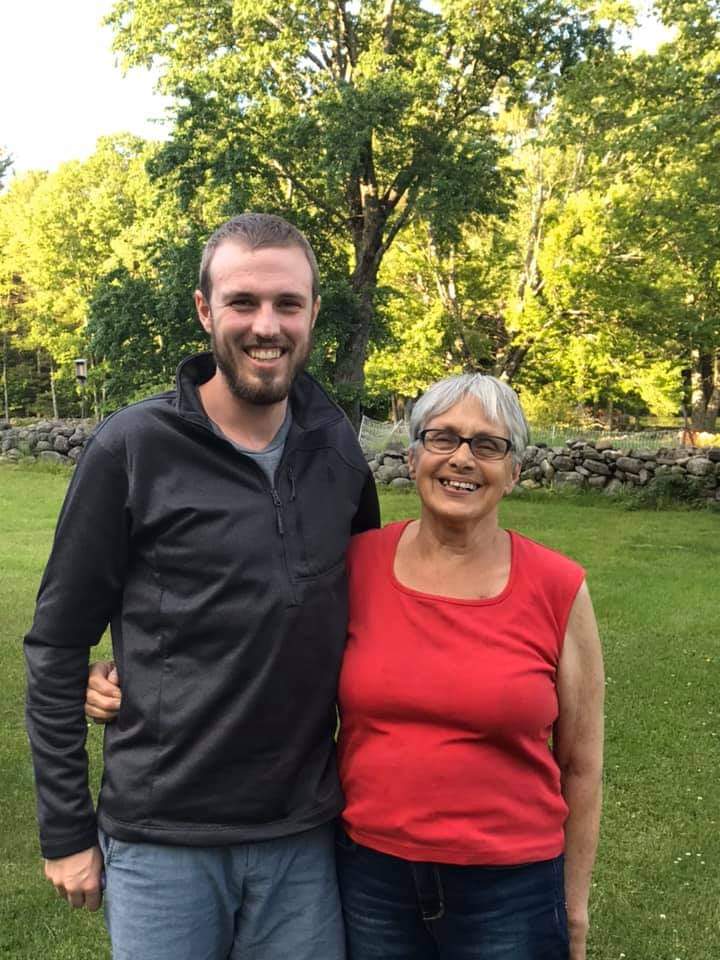 Caitie: What was your favorite thing to do at home?
Isaac: Going out to the back field and hitting a baseball for my dog. I loved going swimming in all of the ponds. The winter was the best! We would get those deep freezes before any snow hit, and the ponds were skateable. I love skating on open ponds. It was just so cool that you could skate un-interrupted for a half mile, just skating. And friends would come over to skate and play hockey on the ponds.
Caitie: How has that shaped your views and relationship with outdoor spaces?
Isaac: It instilled a level of stewardship in me really early because it was our responsibly to take care of the land so others could enjoy it. I think that has stuck with me throughout. We were removing invasive species, clearing out culverts that the beavers were blocking so people could access the trails, and walking the trails and clearing downed trees.
Caitie: What do you value the most about outdoor spaces?
Isaac: I love when you can go into a space, settle into it and everything is in harmony. You don't feel like you are infringing on it; you can just observe the world as it is around you. Because that's when the cool stuff happens, when you can just immerse yourself into the environment. I've had the coolest experiences in the middle of nowhere. I've had a black bear six feet in front of me with my pants down around my ankles because I fell into a beaver pond in Northern New Hampshire so I had to strip down so I wouldn't go into hypothermia. That was a once in a lifetime experience. I sat in places (while hunting) that were important to family friends who had passed away and where they used to sit. One year I was sitting and watched a massive doe come running through with a buck chasing her. They jumped into a pool in a valley and swam across it, and it was one of those moments when you don't even think you're hunting, you're just here to watch it. I wish more people had those opportunities.
Caitie: What are the benefits to more people having outdoor experiences?
Isaac: With exposure comes responsibility and awareness of those responsibilities. If you look at people's "why did I get involved in that" stories, it's because of a pivotal moment where they got exposed to something, regardless of what that passion is. The more people that experience the outdoors, the more people would have a greater appreciation for the things you can do in it, and all the things it does for us that you don't recognize off the bat.
Caitie: You went to undergraduate school in Florida, was that a big natural environmental change?
Isaac: I went to the University of South Florida on the outskirts of Tampa. Our campus was a 2 by 1 mile block with a lot of athletic fields which were great for recreation– you could always find a game to join in on. There was also a botanical garden that I loved with a bunch of native plants. But as far big green spaces that were not recreation fields, we had to go a couple of miles down the road to Lettuce Lake Park. It was eye opening that this wasn't just out of my back door anymore and that I had to get into a car to go for a walk in the woods. It wasn't something that I was prepared for, and that first year was really tough. I was really homesick the first 6 months, really missing being able to sit outside and not have people walking by constantly. College was eye opening for sure. It was realizing I grew up with a super privileged access to the outdoors and thought that was the norm, and it wasn't.
Caitie: You then moved to Fort Collins, CO, another large landscape change, then Eugene, OR, and finally Tacoma, WA. What did you like the most about Fort Collins and Eugene?
Isaac: In Colorado everyone wants to be outdoors and enjoying the natural space. Loved that. You could be at the dog park and start talking with them and then you're making plans to go climbing with them. There is no lack of outdoor access, but it was different learning how to manage getting onto Federal or State managed lands. Where I grew up you could just walk on because everything was owned and managed by a nonprofit or privately owned but granted public access. In Eugene my favorite thing to do was to float the McKenzie River. Also, the proximity to the Pacific Coast, just gorgeous. Growing up in Central Mass the beach was a special occasion for me because it was 2 plus hours away and we didn't go to the beach a lot. Instead of a beach day, we had the Merrimack River and would go striper fishing.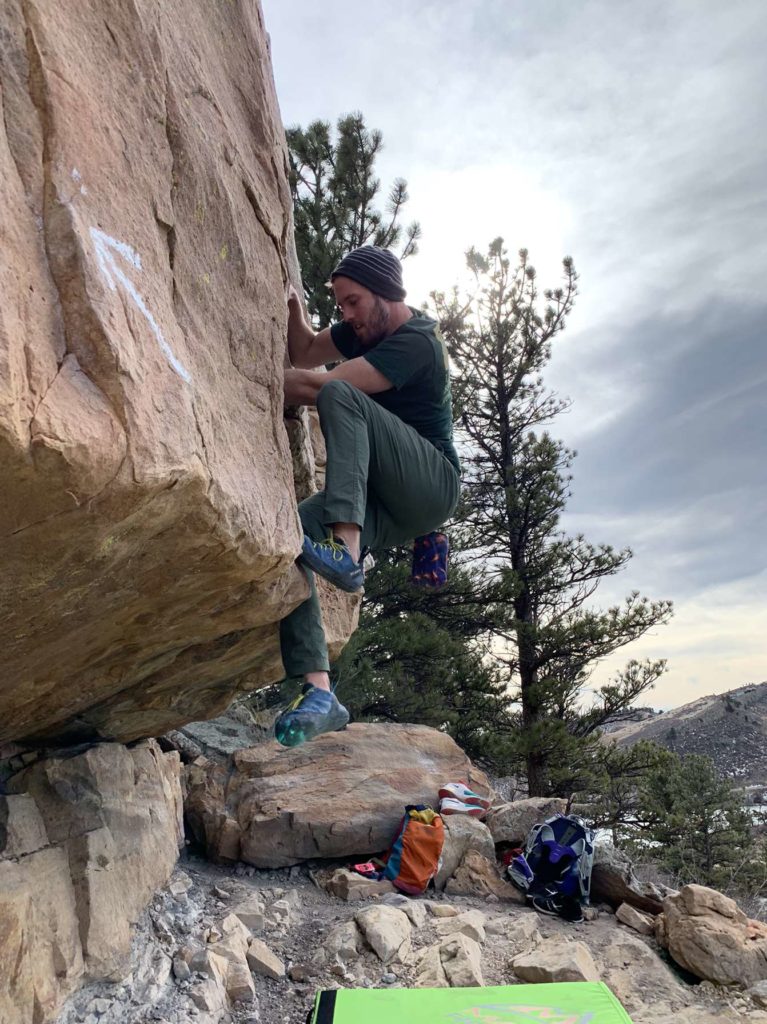 Caitie: Were you surprised by anything in Colorado and Eugene?
Isaac: I grew up in a small affluent town of population 1000 where there weren't a lot of un-housed people. Becoming un-housed myself in Colorado was very eye opening. I lived out of my van for four months and that was a really good experience that I don't want to do again. It was really hard and made me really appreciate what a lot of my parents of my students were doing when I was there because I knew they were in dire housing situations. I understood the stress of my un-housed students a lot more–the not knowing where they were sleeping that night –because that was my stress: trying to find a place to park for the night where I didn't draw suspicion because it was illegal to sleep in your car. Seeing the number of un-housed people in Eugene was heartbreaking and recognizing a lot of issues that our country has that I was sheltered from in my little utopia that I grew up in. I couldn't wait to get out of (the wildlife sanctuary) at the time and now would love to live in a situation like that.
Caitie: What are you most excited about living in Tacoma, WA?
Isaac: Tacoma is a much more diverse city than anywhere I've lived outside of Florida, and I'm excited about that. There is also so much to explore. I'm excited to go into the North Cascades, to pop over to Vashon Island, and I want to do a road trip out to Coeur d'Alene, ID. I also love Seattle and they now have the Kraken (NHL Team). I'm excited to live close to a city with professional hockey again.
Caitie: What brought you to the Coalition?
Isaac: I had a passion for the environment since I can remember and it's gotten stronger and stronger since I've gotten older. I did my undergrad in Environment Science and Policy and wanted to go into something like this but just couldn't find what I was looking for in Colorado, so I went back to graduate school at the University of Oregon for Nonprofit Management. I started my job hunt early and saw this positing and the more I read about the Coalition, I knew that I wanted to be a part of it. Philanthropy is new to me but I'm very much into it. We need to allocate capital towards land conservation. I want to use our capital to protect our social capital and the environment is a huge part of that. The environment is at the base of who we are as people. If you trace your lineage back far enough, we are all from the wilderness and some have lost touch with that connectedness, but that doesn't mean it's gone. The more people you can bring the environment to and different avenues to access whether it be hunting, hiking, fishing, or hanging at a park, they all have that intrinsic value of getting back to who we are as people beyond what our society says we are. There is a place for everyone in outdoor recreation and advocacy because everyone has their own unique experience and interactions with it and everyone's voice is super important.