October 10, 2017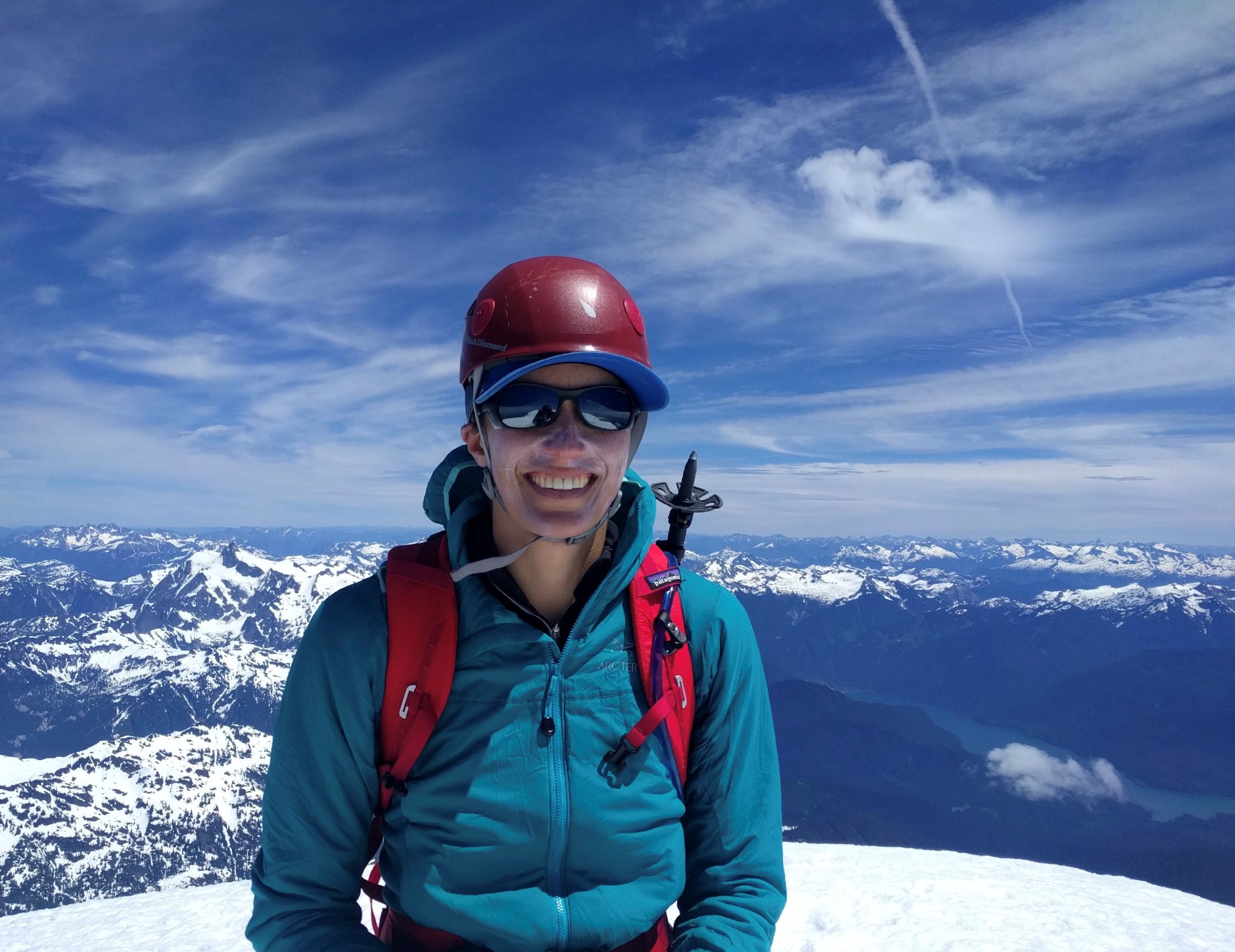 By Betsy Robblee, Coalition Program Assistant. Pictured: Mount Baker.
This summer, I summited all five of Washington's volcanoes—Mount Saint Helens (May), Mount Adams (June), Mount Baker (July), Mount Rainier (July), and Glacier Peak (September). I never really made it a goal to summit all the volcanoes, it just sort of…happened. An unintentional bucket list check-off, if you will. This spring, I took a Basic Alpine Climbing course with the Washington Alpine Club (a Coalition member!), which got me excited about climbing peaks and taught me the skills to get up and down safely. So off I went into the mountains, eager to climb anything and everything I could.
My first volcano, Mount Saint Helens, was climbed with WAC friends on a weekend off from class. The physical exertion of the long slog up, climbing above the clouds and glimpsing neighboring peaks, the satisfaction of reaching the top—I was hooked. The next volcano was supposed to be Mount Baker, as a graduation climb for the WAC course. But the weather in mid-June was iffy and I experienced my only failed summit of the summer. High winds and near whiteout conditions caused us to turn around before the top. It was a good reminder that weather and conditions are constantly in flux, and the mountain is always in control. Fortunately summer arrived in full force at the end of June and I summited Mount Adams on a 90 degree day. What a difference from our Mount Baker attempt the weekend prior—I could have climbed in a tank top had I not been worried about a sunburn!
On the Fourth of July, my second attempt to climb Mount Baker was a success. This summit was particularly special because I'd seen the mountain ever since I was a kid growing up in the Skagit Valley. From the summit we could see all the way north to the Fraser River in Canada; west to my hometown of Conway, the San Juan Islands, Vancouver Island, and the Olympic Peninsula; east to the North Cascades; and south to Rainier. Mount Rainier, "The Mountain," was next. With a great team from the WAC, I experienced the thrill of climbing a big mountain—an alpine start under a full moon, looming seracs and gaping crevasses, and the most beautiful sunrise I've ever seen. The fifth and final volcano was Glacier Peak over Labor Day weekend. Glacier Peak is the most remote of the five volcanos. The climb requires a 36 mile round trip from lush old-growth forests to the beginnings of fall colors on the heather and huckleberry-covered meadows of White Pass to the boulder-strewn basins of the former White Chuck Glacier.
Throughout my summer of climbing, I had a few of what we at the Coalition call "mission moments." One came at the end of our Mount Rainier climb. As climbers finish their descent from Rainier, we end up hiking the last couple of miles to Paradise on well-worn trails with families and tourists from around the world. It's quite a change from the higher reaches of the mountain to mingle with couples taking photos, kids squealing with delight upon seeing a marmot, and foreign tourists who have never experienced snow. The trails around Paradise are a testament to the incredible power of our public lands and iconic landscapes. We work so hard to protect these places not just for avid climbers and serious hikers to recreate in, but for people of all walks to life to enjoy. Magic happens in our great outdoors—not just first summits, but first steps, first snowball fights, and first awe-inspiring moments of wonder that will last a lifetime. This is why I do what I do—both on the mountain and in the office.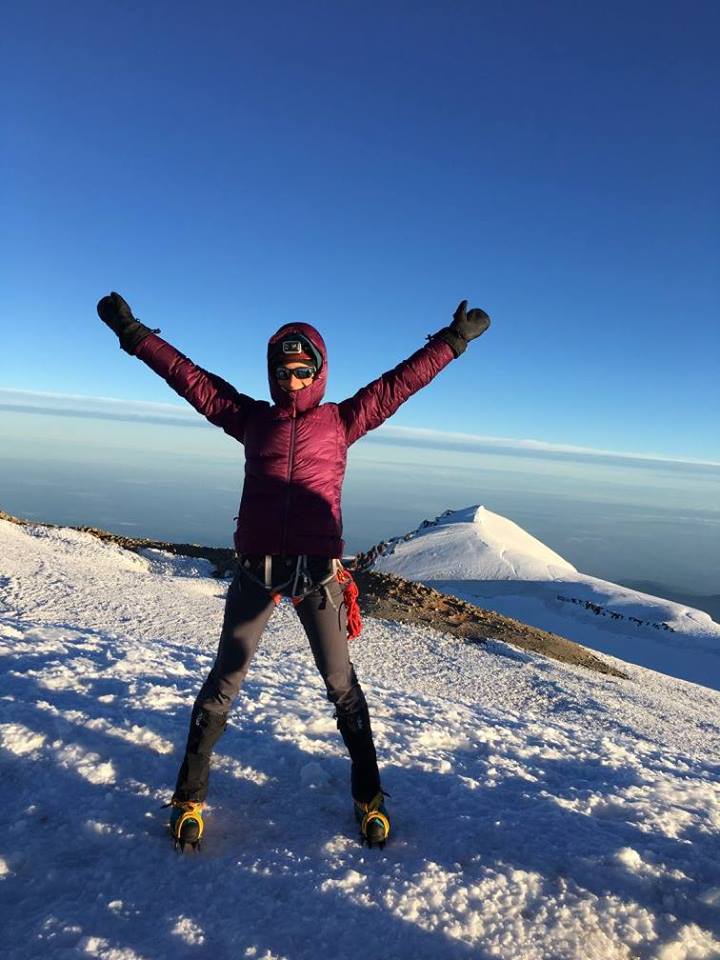 Mount Rainier.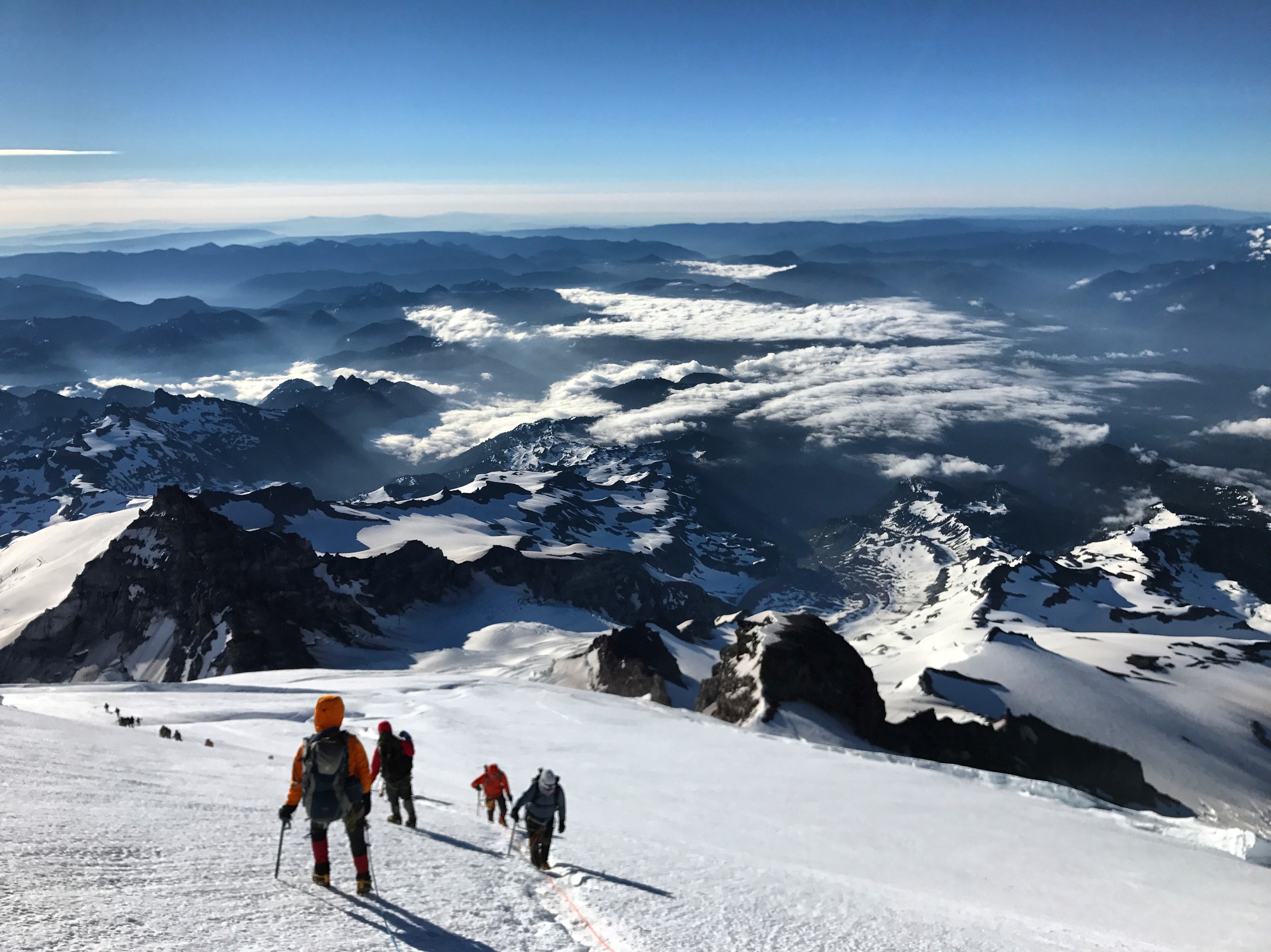 Mount Rainier.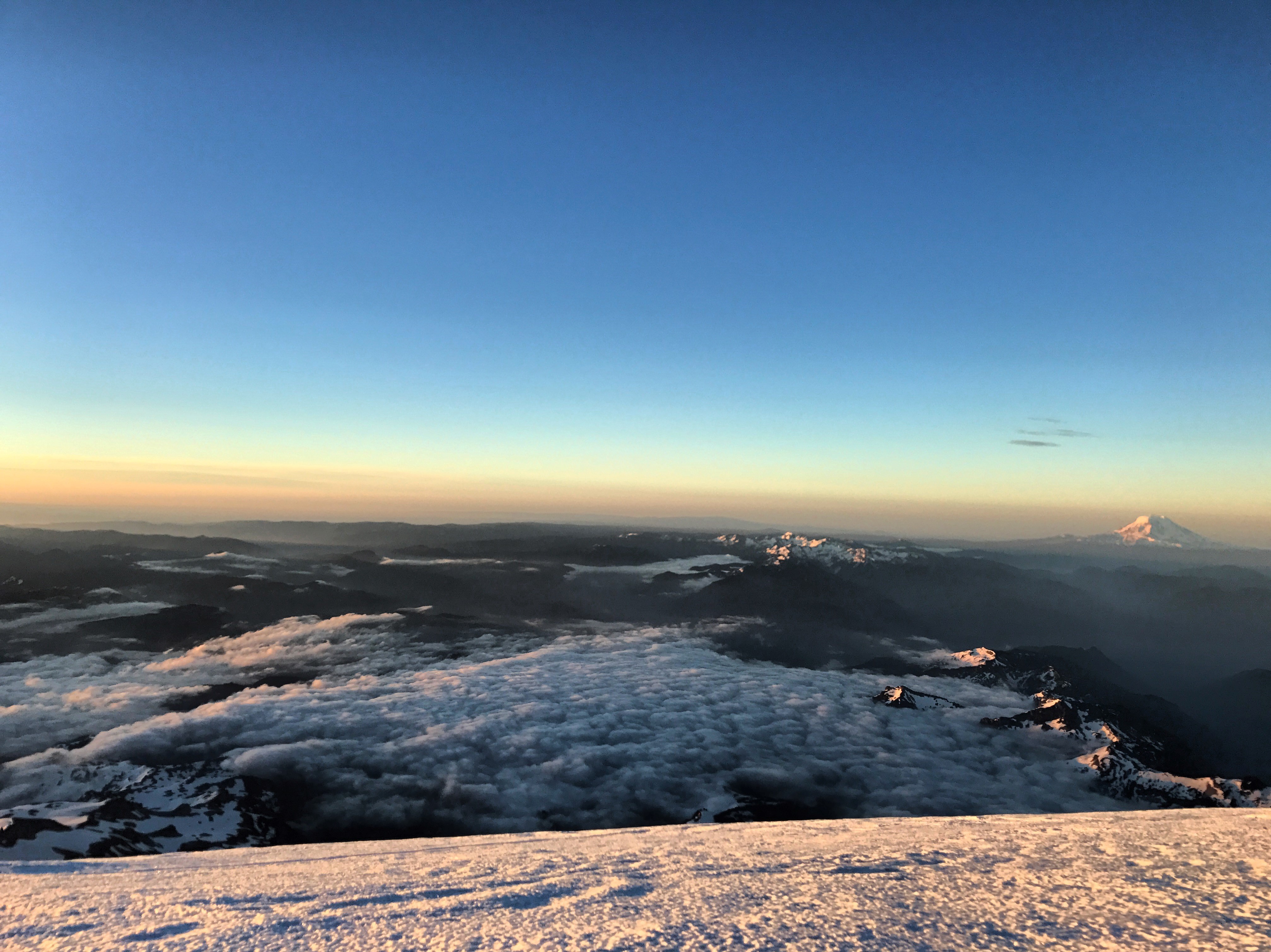 Mount Rainier.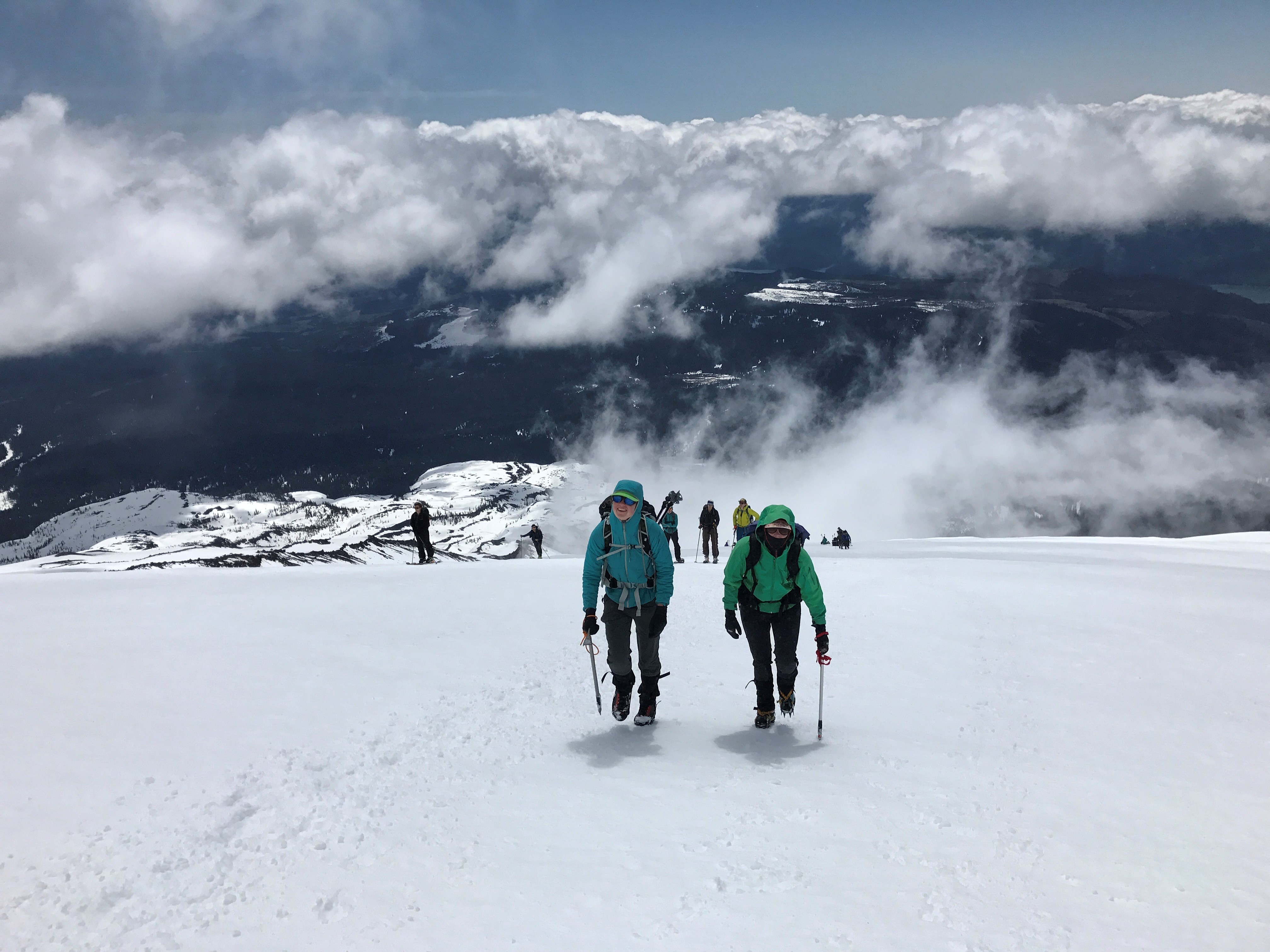 Mount St. Helens.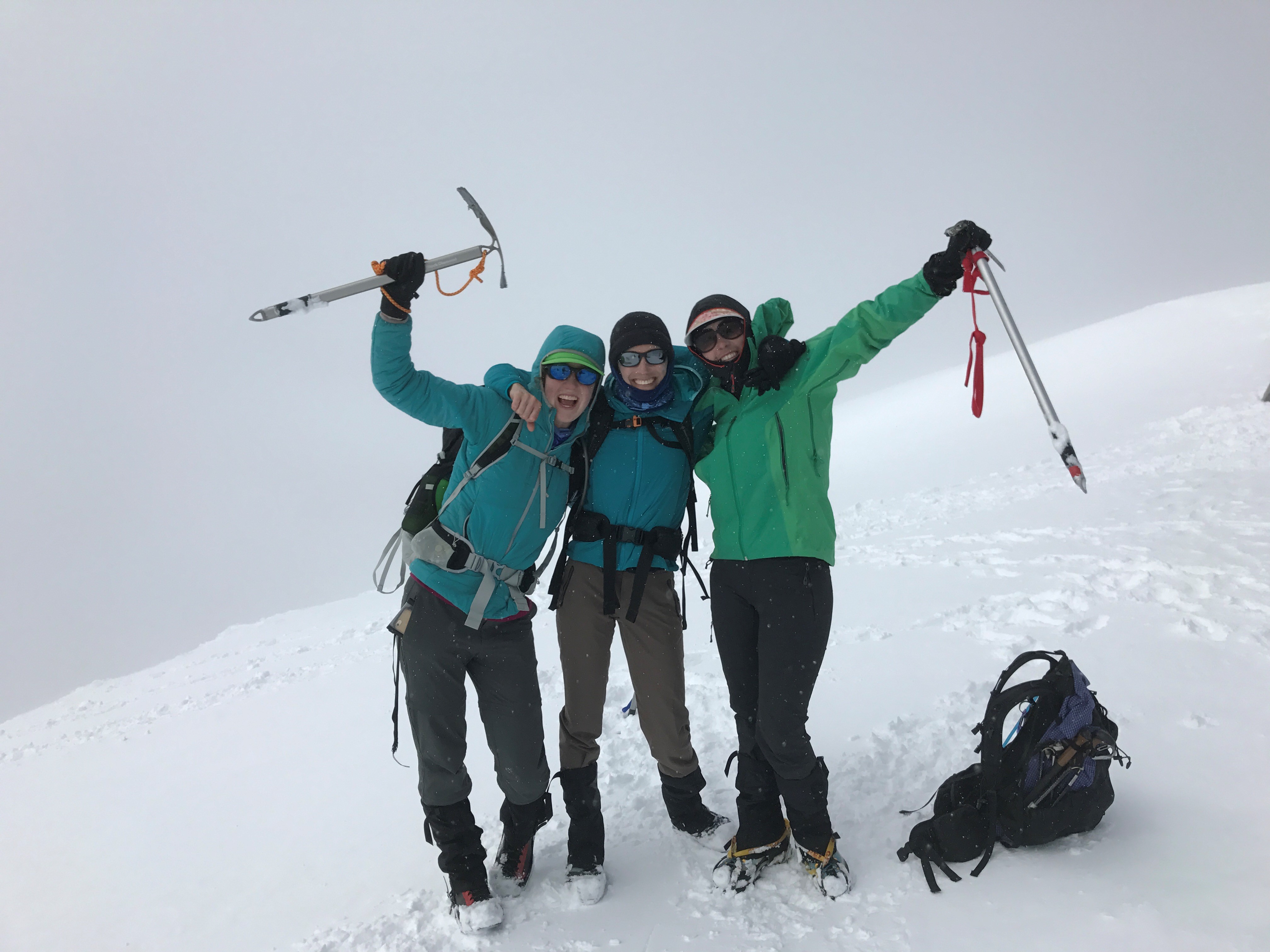 Mount St. Helens.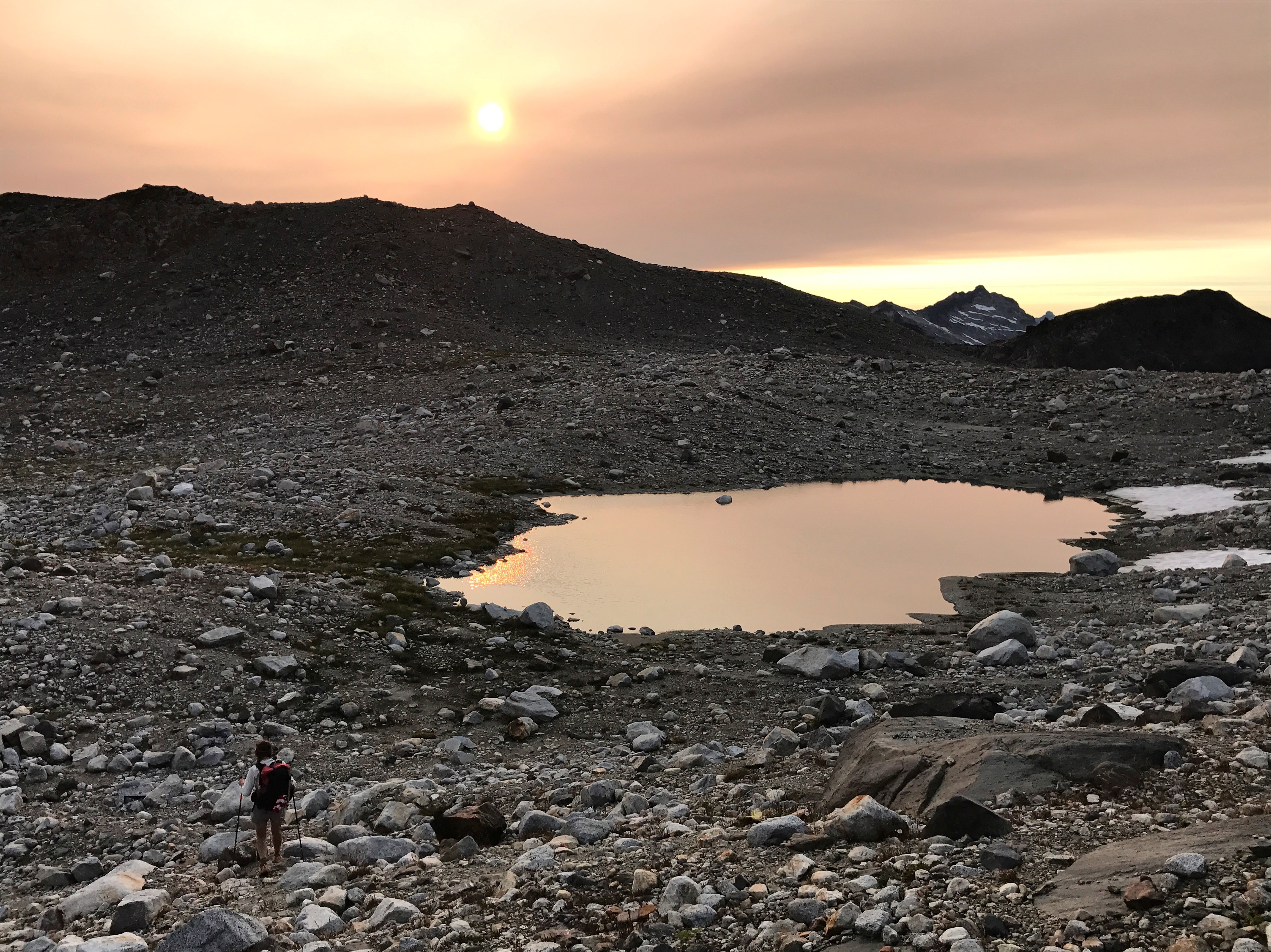 Glacier Peak.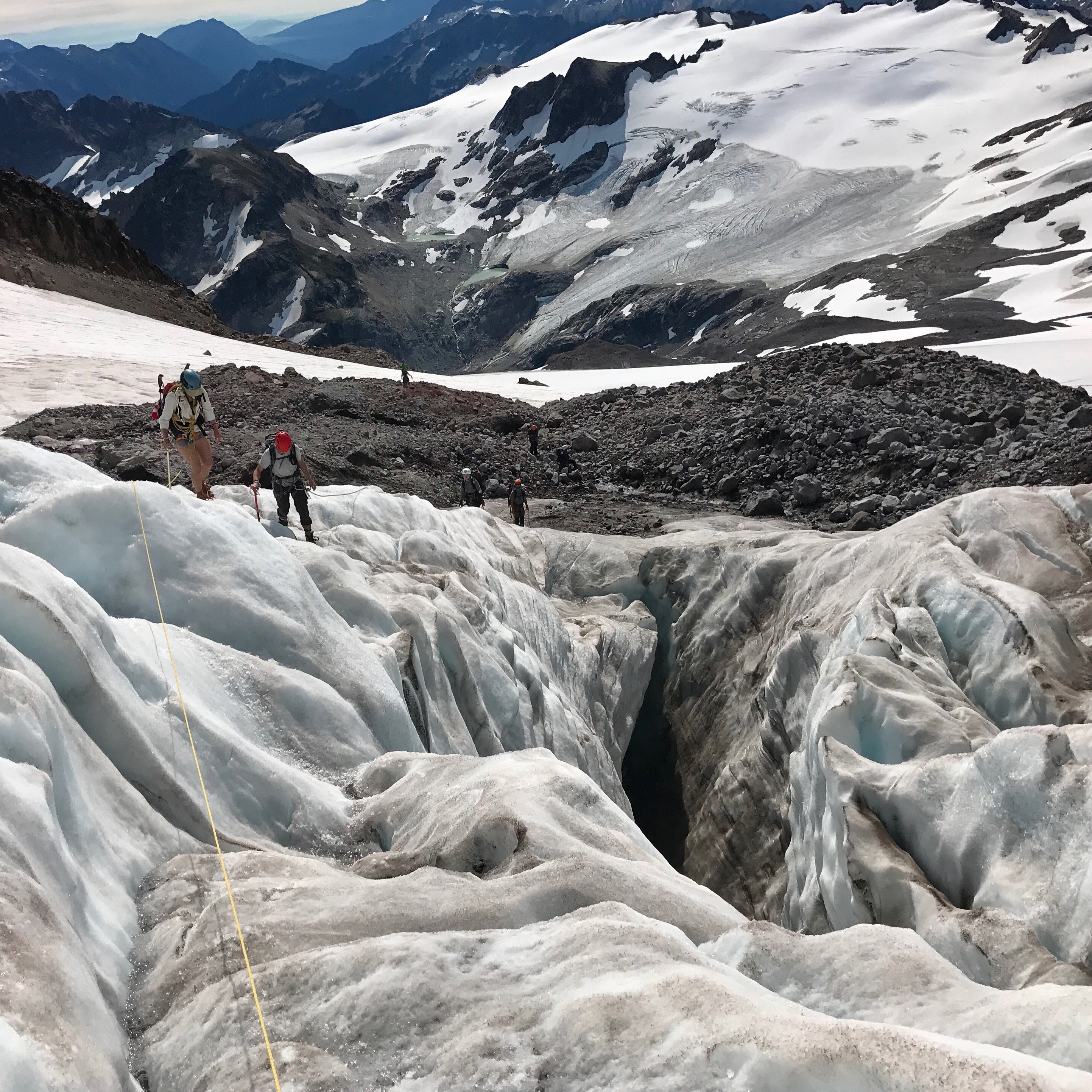 Glacier Peak.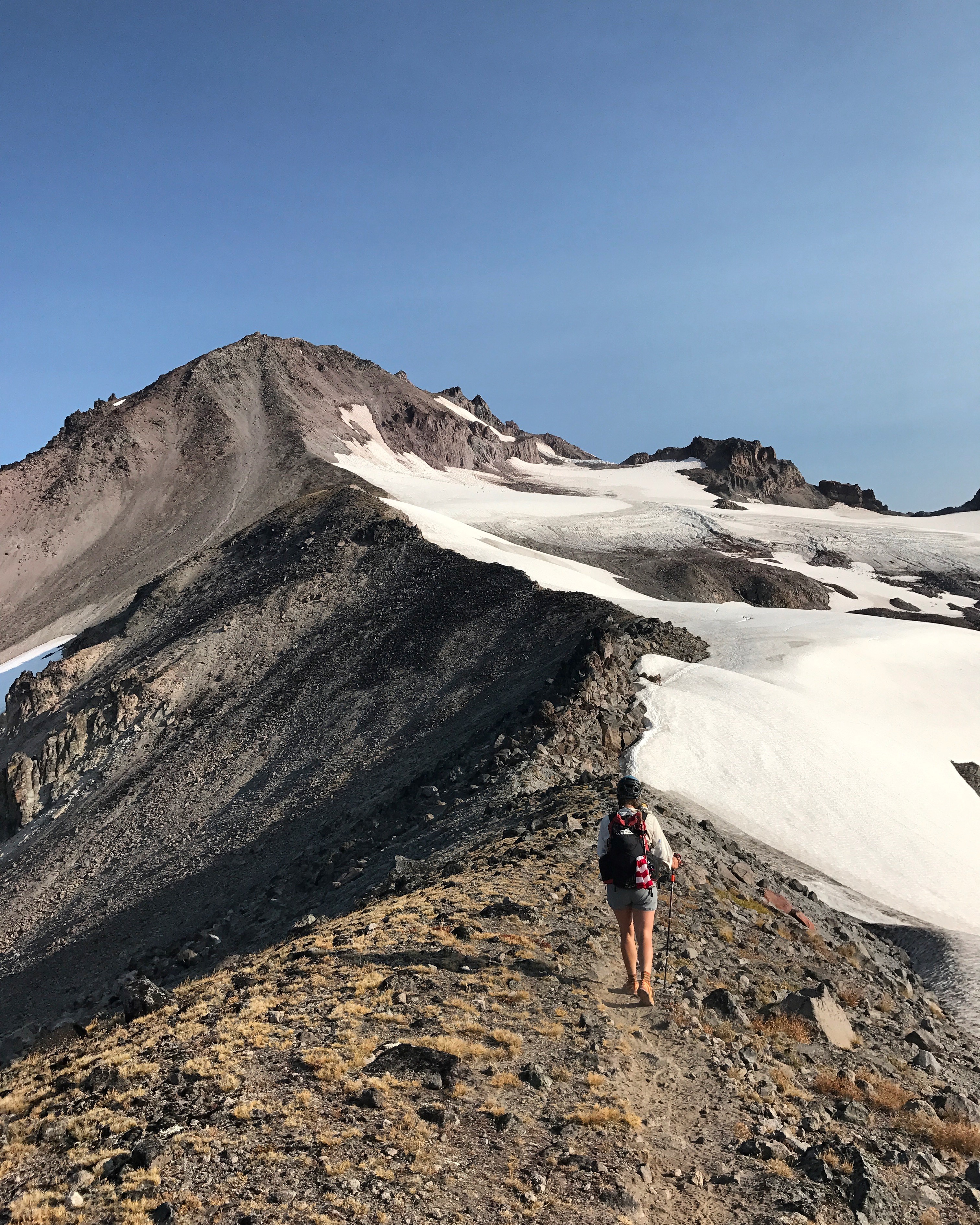 Glacier Peak.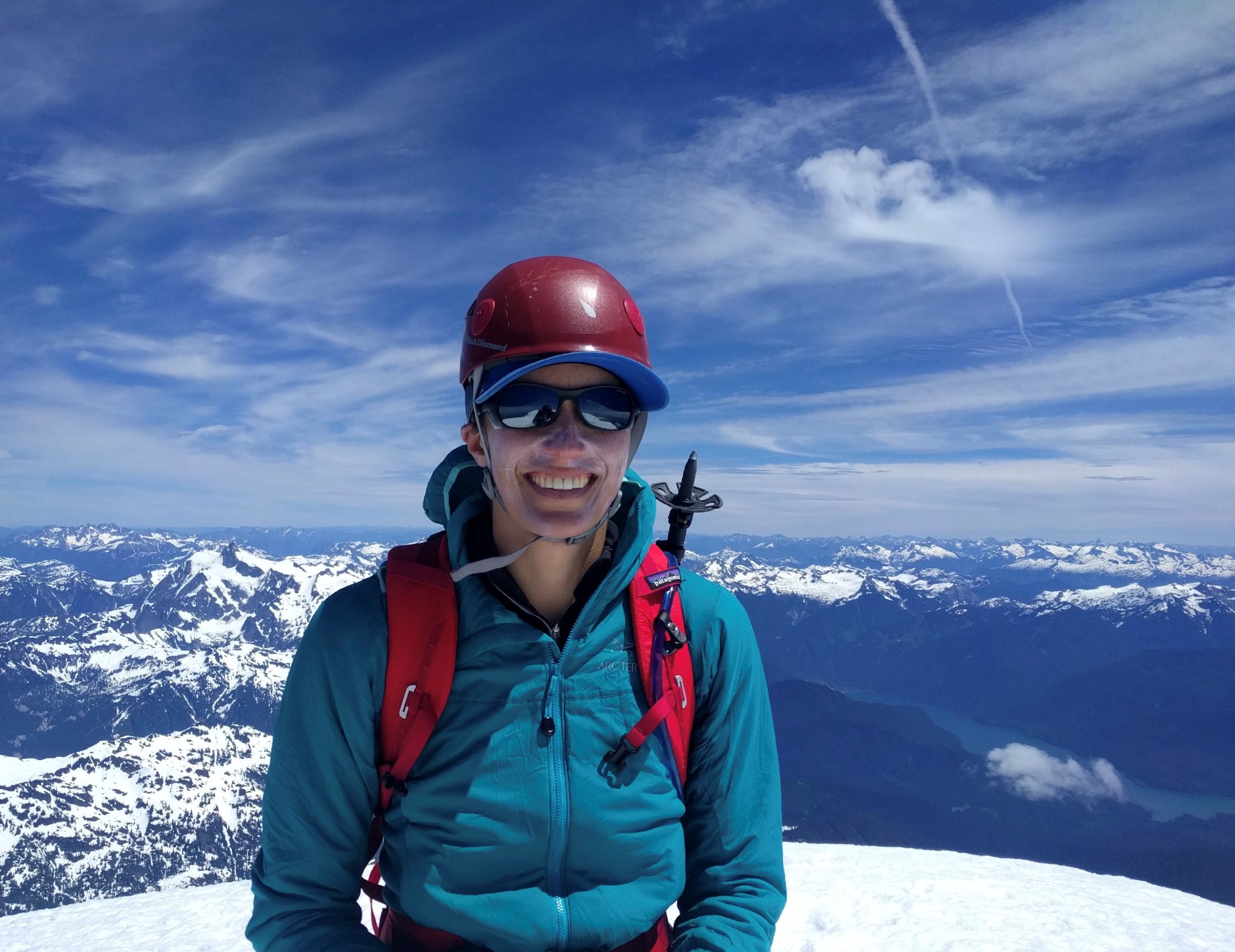 Mount Baker.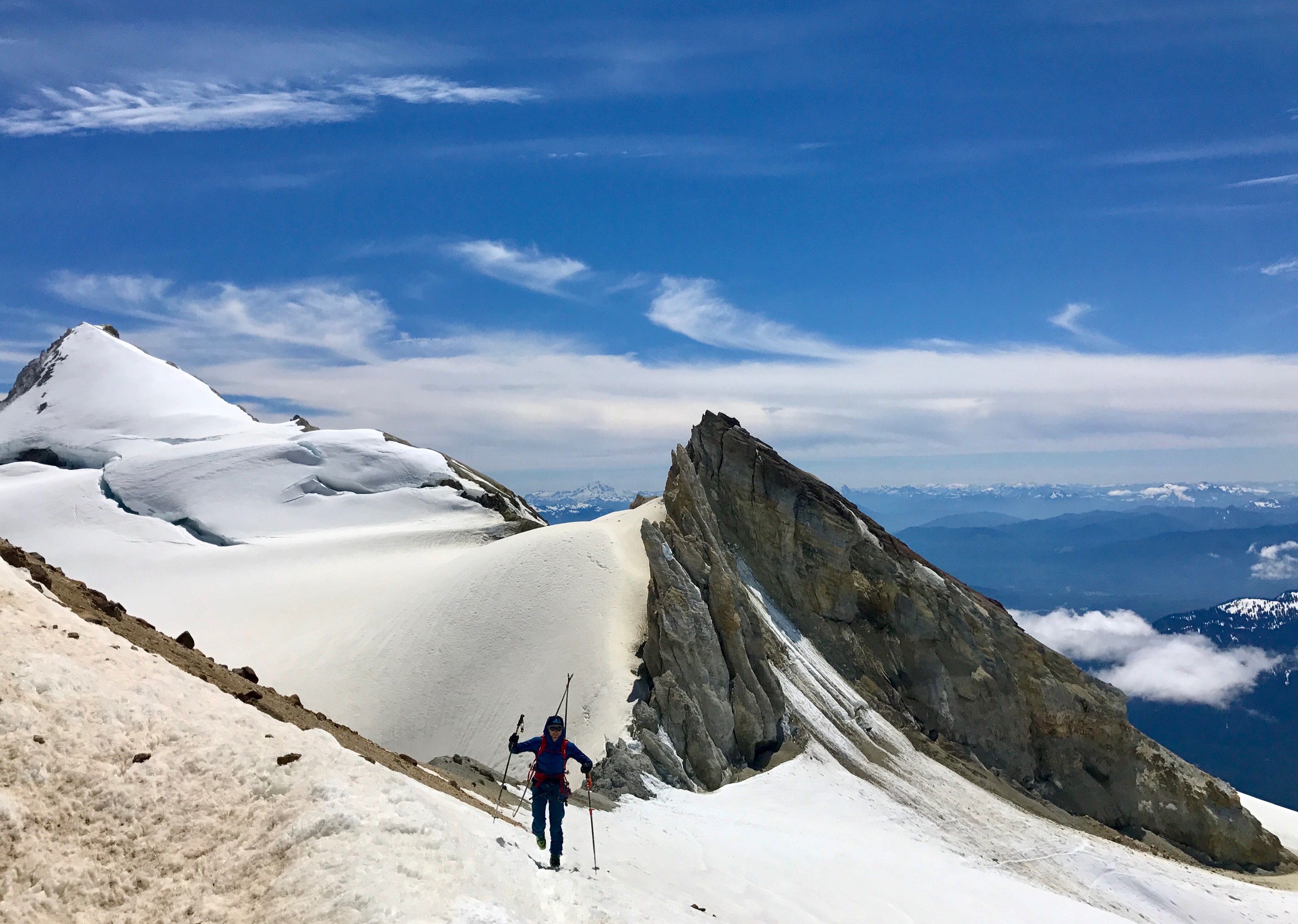 Mount Baker.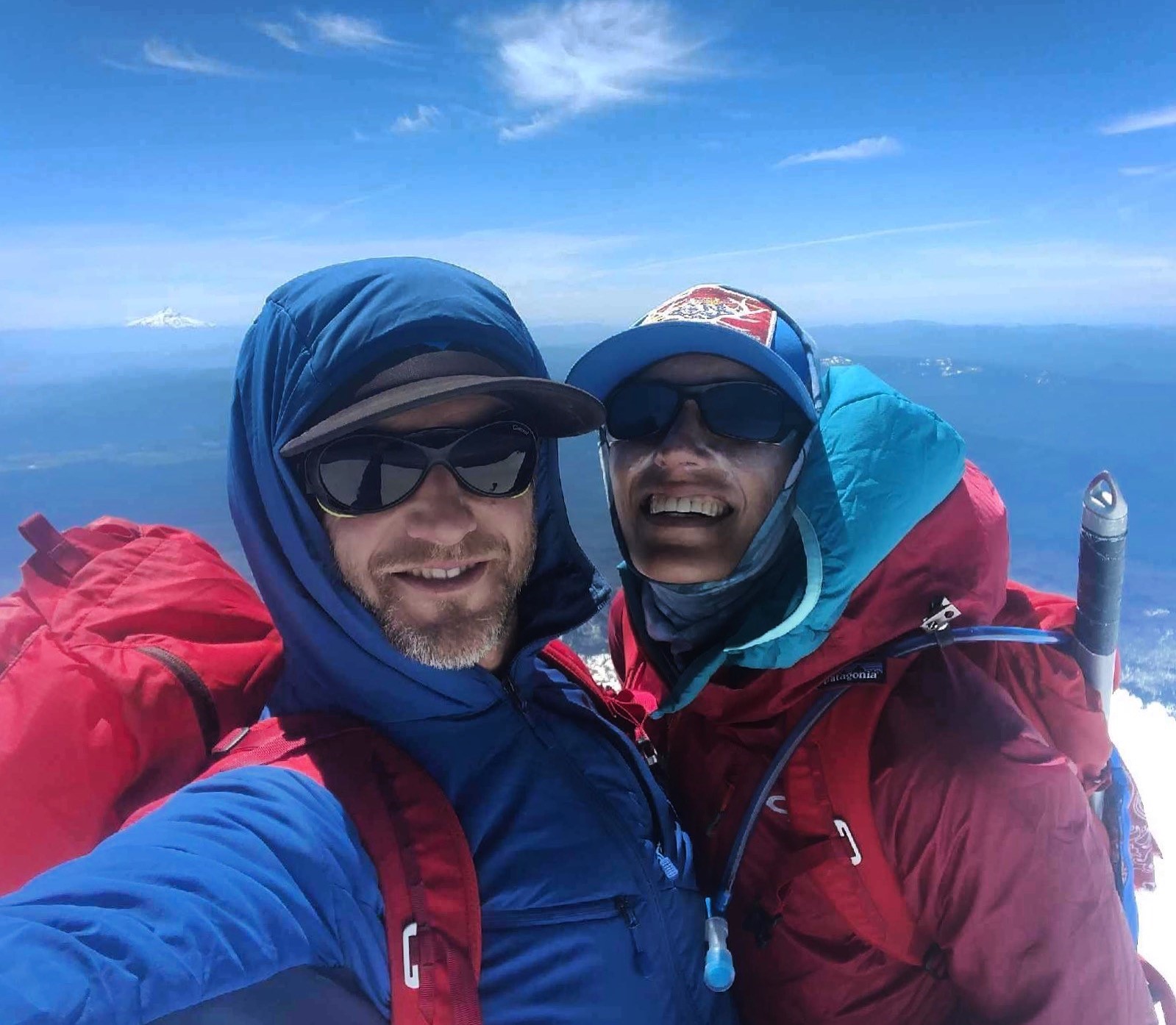 Mount Adams.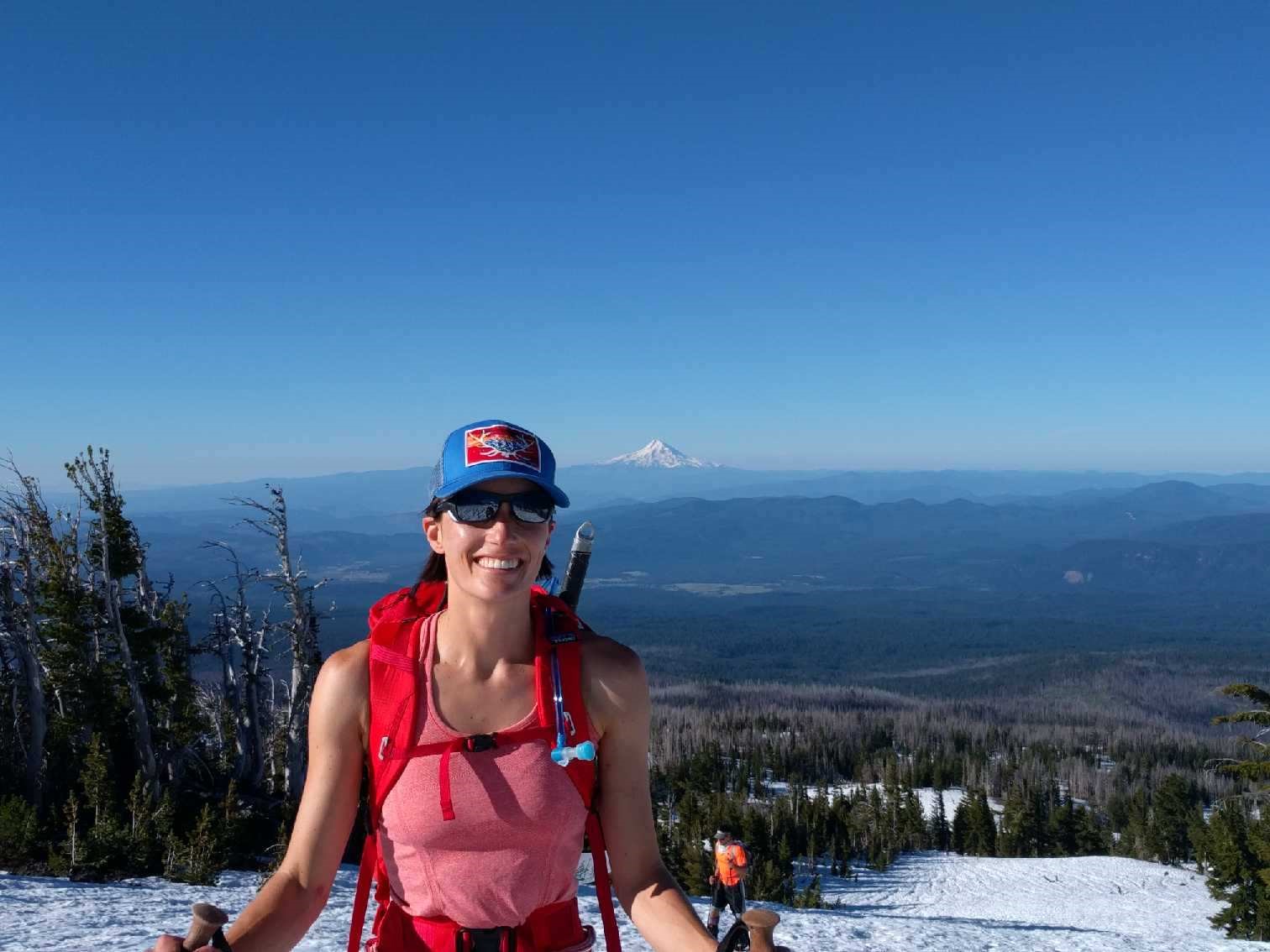 Mount Adams.