June 27, 2018
This year, the Coalition is looking forward—to the future of Washington's great outdoors, and to those who are leading the way in getting people outdoors to enjoy, preserve, and protect our most beloved places. We know you've been waiting to hear which amazing leaders we will honoring at this year's Annual Breakfast!
Drum roll, please….

We are excited to announce we are honoring Maggie Coon, former Chair of the Coalition and one of the foremost advocates for the preservation of the Methow Valley as the Joan Thomas Award recipient this year, in recognition of her lifetime of work on conservation and recreation in Washington.
Maggie has been a long-time champion for the WWRP, and also devoted more than twenty years to The Nature Conservancy, gaining broad experience in state, national and international land conservation. Read more about Maggie here!
And in the spirit of looking forward, Maggie will help us recognize the work of some of Washington's best and brightest up-and-coming outdoor leaders. These young leaders—each in their own unique way—have proven their dedication to conservation and recreation in Washington state.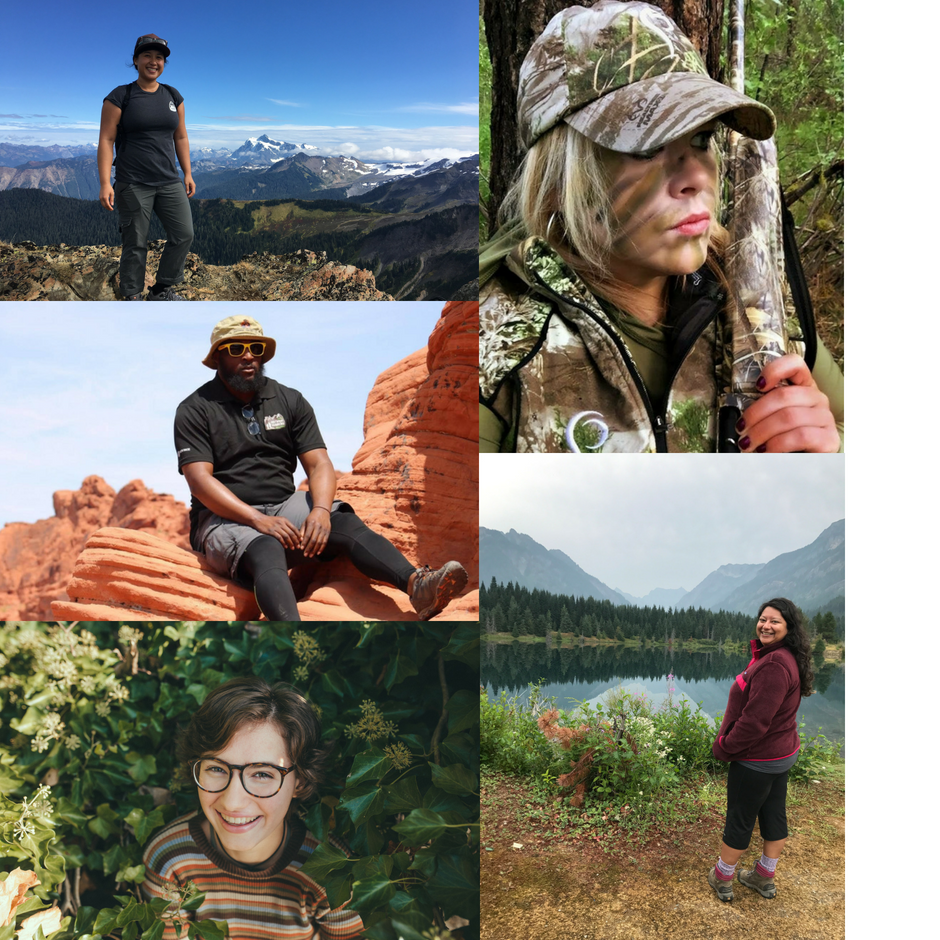 Lylianna Allala, Outreach Coordinator in the office of Congresswoman Jayapal, for her past work with EarthCorps to steward the places we love around Puget Sound—the beginning of a lifelong commitment to environmental service in both her personal and professional life.
Julianna Hoza, an incoming UW freshman from Olympia, who is an avid volunteer with WTA and started a hiking club at her school that inspires her schoolmates to get outdoors and volunteer their time improving our trail systems.
James King, a recent graduate from Islandwood's Urban Environmental Education Graduate Program, for his work connecting diverse communities to the land through hikes, urban outings, educational opportunities, and community-building partnerships.
Kim Mai Pham, Intern Coordinator for the WA Veterans Conservation Corps and a Navy Veteran herself, for her tireless work connecting veterans to the outdoors to create a new generation of veterans who appreciate natural spaces—many of whom can say that the great outdoors saved their lives.
Rachel Voss,  Washington State Chairman of the Mule Deer Foundation, for her hundreds of hours each year working to promote and protect Washington's deer and wildlife habitat and bolster our state's conservation needs.
Event Details:
Thursday, September 27, 2018
7-9 AM at The Westin Seattle
1900 5th Ave, Seattle WA 98101
For more information, e-mail us at: Breakfast@WildlifeRecreation.org