October 28, 2021
Every year, we try to coordinate tours of project sites with state legislators and make a big push to get them out to WWRP project sites across the state. It's a great way for us to showcase the impact of this important program right in their home district, and to stay engaged after the legislative session. In 2019, however, between the stay-at-home order and subsequent shifting COVID safety protocols throughout the year, we decided to put a hold on hosting tours.
I was hired at the Coalition when the stay-at-home order was in effect, so you can imagine my excitement when it was safe to get together outdoors again! Over the summer, we scheduled 15 tours with 17 legislators over 12 districts, focusing on legislators who are on the capital budget committee as well as newly elected legislators. From the Olympic Peninsula to Ellensburg, we hosted legislators on local parks projects, trails, natural habitat, farmland preservation and more.
In August, our Executive Director, Christine, kicked off the first project tour of the year with Sen. Muzzall right at his family farm, 3 Sisters, followed by a handful of other projects on Whidbey Island. Sen. Muzzall is a strong champion of WWRP and we are so grateful for his continued leadership and support, as well as his participation as an ex-officio member of our board. This strong start was followed by tours at trails projects like Foothills Trail in Pierce County, state lands projects like Raging River outside North Bend, and the intersection of farmland and critical habitat projects like the one at Dungeness River on the Olympic Peninsula. We were especially excited to have so many of our partners join us, so a huge thank you to those who joined to tell their story!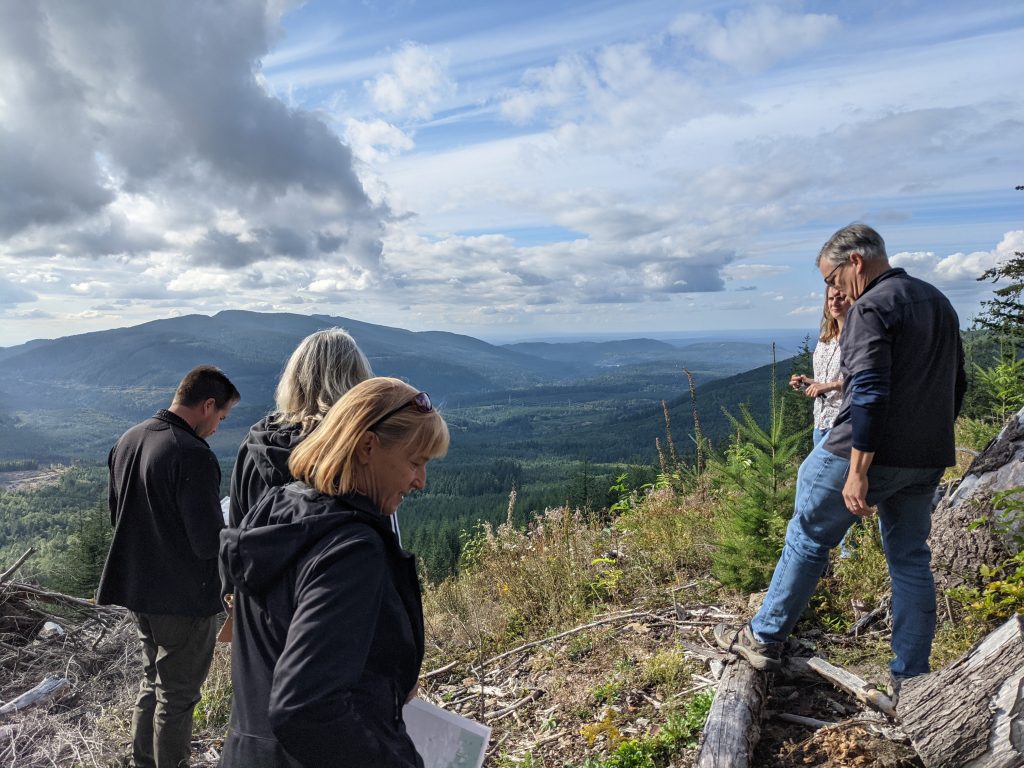 Sen. Van De Wege and Rep. Tharinger both joined us for the tour at Dungeness River. This was the first tour I joined as Coalition staff, and it was eye-opening to get together with folks and to hear about the longstanding collaboration between our partners to make the best use of working farmland and habitat lands in the area. For me, personally, it really hit home how impactful funding programs like WWRP is for everyone across the state.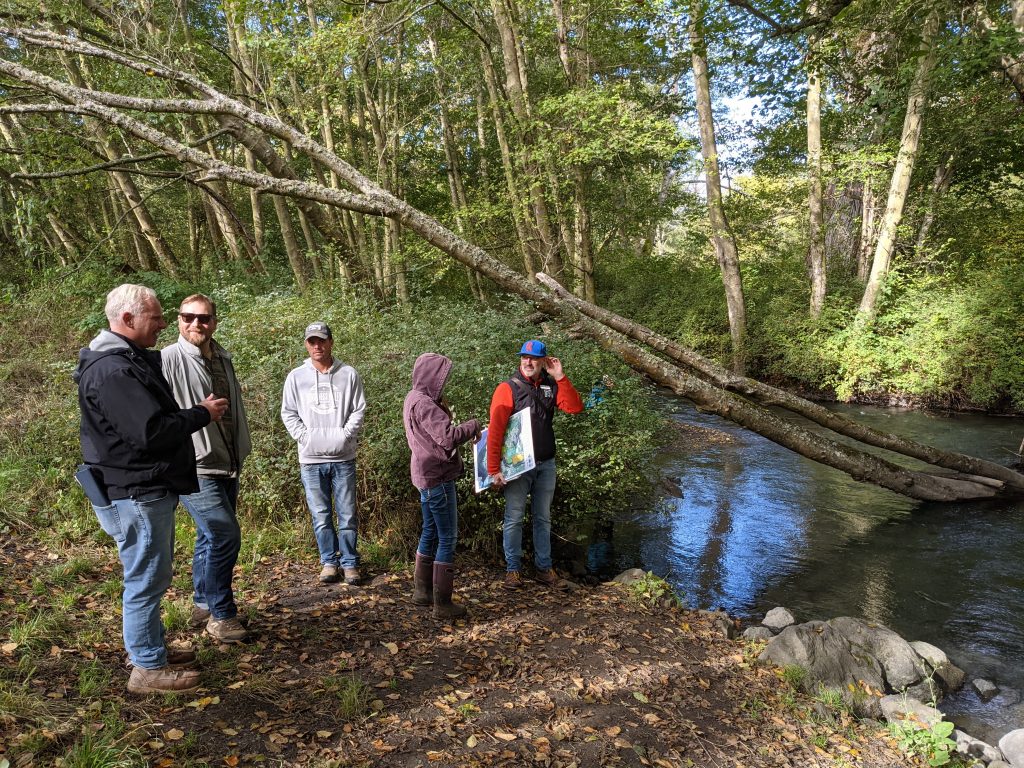 We were accompanied by Ryan and Sarah from Dungeness Valley Creamery (which stands today as one of two remaining creameries in the county!) as well as our partners at The Jamestown S'Klallam Tribe, The North Olympic Land Trust and Clallam County. We were fortunate enough to be able to see salmon spawning by the river, and to be able to hear Rep. Tharinger speak on his work in the area in the early days of his career. It was so great to meet with our legislators in the 24th who are longtime champions of WWRP!
We are especially grateful to the legislators who were willing to brave the chilly October fall weather to meet with us this last month! We met with Sen. Nobles at American Lake Park. The park is well-loved by communities of all ages, from families with children to fishermen and provides one of the few public water access opportunities for the community in Lakewood. I was inspired by the great conversation about the need for equal access to the outdoors, now more than ever. The COVID-19 pandemic continues to signal how important it is for all communities to have access to the outdoors for their physical and mental wellbeing.
The importance of supporting equity in the outdoors continues to stand out to me as I participate in these tours and see how communities across the state depend on the outdoors for their health and wellbeing. Earlier last week, we hosted Rep. Dent and Sen. Warnick on a tour of Ellensburg Unity Park, where we were able to hear our partners from the City of Ellensburg speak on the challenges of participating in the rigorous yet challenging application process to receive WWRP funding. As we continue to advocate for WWRP funding across the state, I am reminded of the importance of centering equity in the work we do, through efforts such as the equity review program which is currently taking place under the supervision of the Recreation and Conservation Office (RCO).
Having started legislator tours later in the year than usual, we still have a few tours coming up despite all the cold and rain going into November.
I wasn't able to talk about ALL the tours this year—because I was writing a blog post rather than a novel! But here's a snapshot of who all we visited (list below!). A big thank you to all our 17 state legislators who took the time to meet with us on WWRP project sites this summer and fall, and a huge thank you to YOU for YOUR continued support of WWRC that makes this important advocacy work possible!
2021 Legislator Tours
Rep. Ramos (5) Raging River, Rattlesnake Ridge
Rep. Gilday & Sen. Muzzall (10) 3 Sisters Farm, Admiralty Inlet, Coupeville Park, Fort Casey
Rep. Steele (12) Lincoln Park
Rep. Dent & Sen. Warnick (13) Ellensburg Central Park
Rep. Tharinger & Sen. Van De Wege (24) Dungeness River
Rep. Jacobsen & Sen. Gildon (25) Foothills Trail
Rep. Bronoske & Sen. Nobles (28) American Lake Park, Harry Todd Waterfront Park, Fort Steilacoom Park
Rep. Berry (36) Kirke Park
Rep. Harris-Talley (37) Kubota Gardens
Rep. Wicks & Sen. Robinson (38) Olympic View Park