October 9, 2019
WOW and thank you to Washington Outdoor Women (WOW) and Rocky Mountain Elk Foundation for a memorable weekend in Ellensburg, WA. I was fortunate to be able to participate in the WOW Weekend Workshop this past September 13-15th through a scholarship from the Rocky Mountain Elk Foundation and was treated to a relaxing, delicious, and informative camp experience. Whether you're a seasoned outdoors woman, or new to the backcountry, WOW offers weekend classes from archery, to map reading, to backpacking, there is something for everyone.

If you're new to the outdoors and having a hard time finding people to get outside with; or if you're interested in certain outdoor activities, but don't know if you want to spend money on buying the equipment before trying it out first, WOW Weekend Workshop is for you! What made this weekend even more accessible for me was the first-time participant scholarship from the Rocky Mountain Elk Foundation. Getting into outdoor activities isn't always the most accessible, but thanks to Washington Outdoor Women and the Rocky Mountain Elk Foundation they are making it easier.

Lately I've been car camping more often with friends and their growing families, so I decided to take Dutch Oven Cooking. And because I'm lucky enough to live fairly close to beaches with shellfish, I selected After The Harvest. My third class was archery, just to try something new!

Warnings to skip meals and go to After the Harvest and Dutch Oven on an empty stomach were great advice. We learned shellfish harvesting guidelines, easy tips and tricks for safely harvesting, storing, and preparing your catch and the best part: hands on cleaning, cooking, and EATING fresh oysters, clams, and muscles.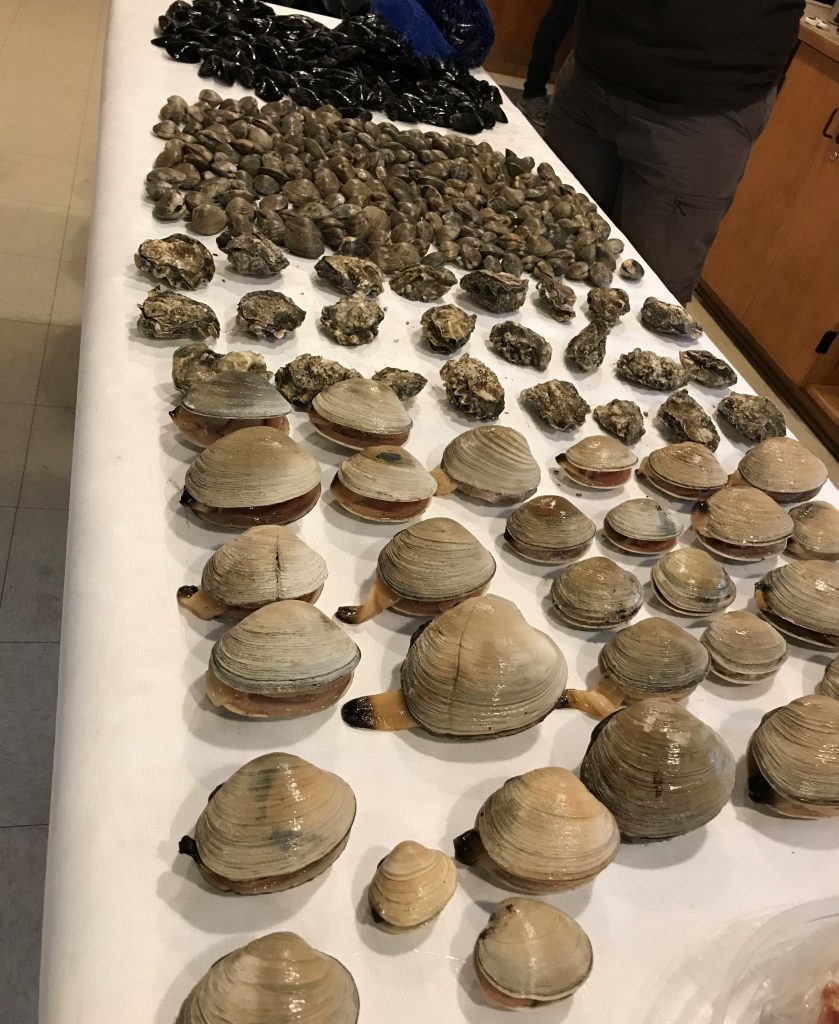 At Dutch Oven Cooking we learned about cooking with coals, controlling temperature, and of course we cooked! On the menu: cheddar biscuits, lasagna stew, and market soup. Between those two classes, I don't think I ate a dining hall camp meal until the second day!
Sunday morning I tried archery and it was great to receive one-on-one instruction from a certified instructor and a lot of time to practice to get useful muscle memory repetition in.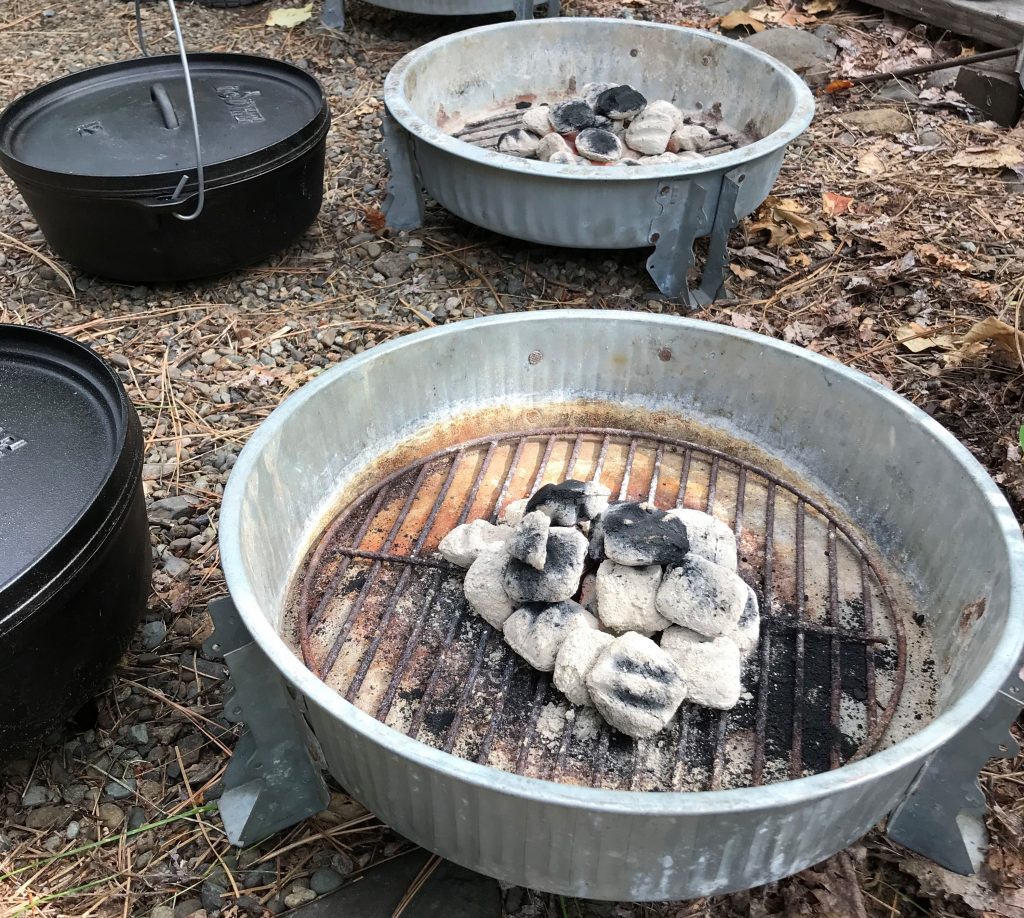 Although it was a quick weekend packed with a lot of information, I left all of my sessions with the feeling that I could go out by myself and use the skills and techniques I was taught. And I did! This past week, I took a kayaking trip to Cypress Island in the San Juans and brought along a cast iron pan to cook dinner over fire and hot coals. If my sister's clean plate was anything to judge by, it turned out great!