June 1, 2018
We are lucky to live in a state with incredible and abundant waterways, and making those waterways accessible to communities via public beaches, docks, and waterfronts is a primary goal of the Water Access category of WWRP. These spots provide communities with the opportunity to swim, paddle, boat, bird watch, angle, and just enjoy the beauty of nature. Water Access projects fund public shoreline access, boat launches, and fishing docks to create more opportunities for people to connect with the great outdoors.
This month's highlighted project is the Kettle River Access in Ferry County. The Washington Department of Fish and Wildlife (WDFW) used this grant to acquire about 115 acres along the Kettle River. On this property, WDFW is developing a boat launch for non-motorized boats and providing access to 3.4 miles of shoreline. The land, situated about ten miles northwest of the community of Curlew, is ideal for fly fishing, spin cast fishing, paddling with kayaks or canoes, swimming, bird watching, and more. The Curlew community, as well as visitors from near and far, will be impressed by the natural beauty of this land and the bounty of these waters.
The idea for this grant came about because this prime fishing and recreation spot was so hard to access in years past. It was very difficult to launch a boat save for a few public locations along the river, or when water levels dropped precipitously (like in late summer). Therefore, the distance between a place to put-in and put-out were too far for comfort. The community wanted the river to be accessible to more than just private land owners. This new boat launch and public protected land area will greatly increase accessibility.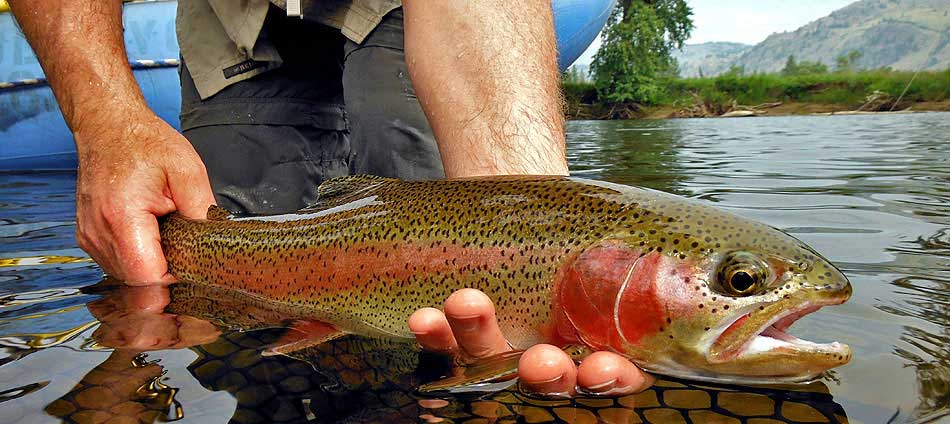 Photo by: The Evening Hatch