September 4, 2018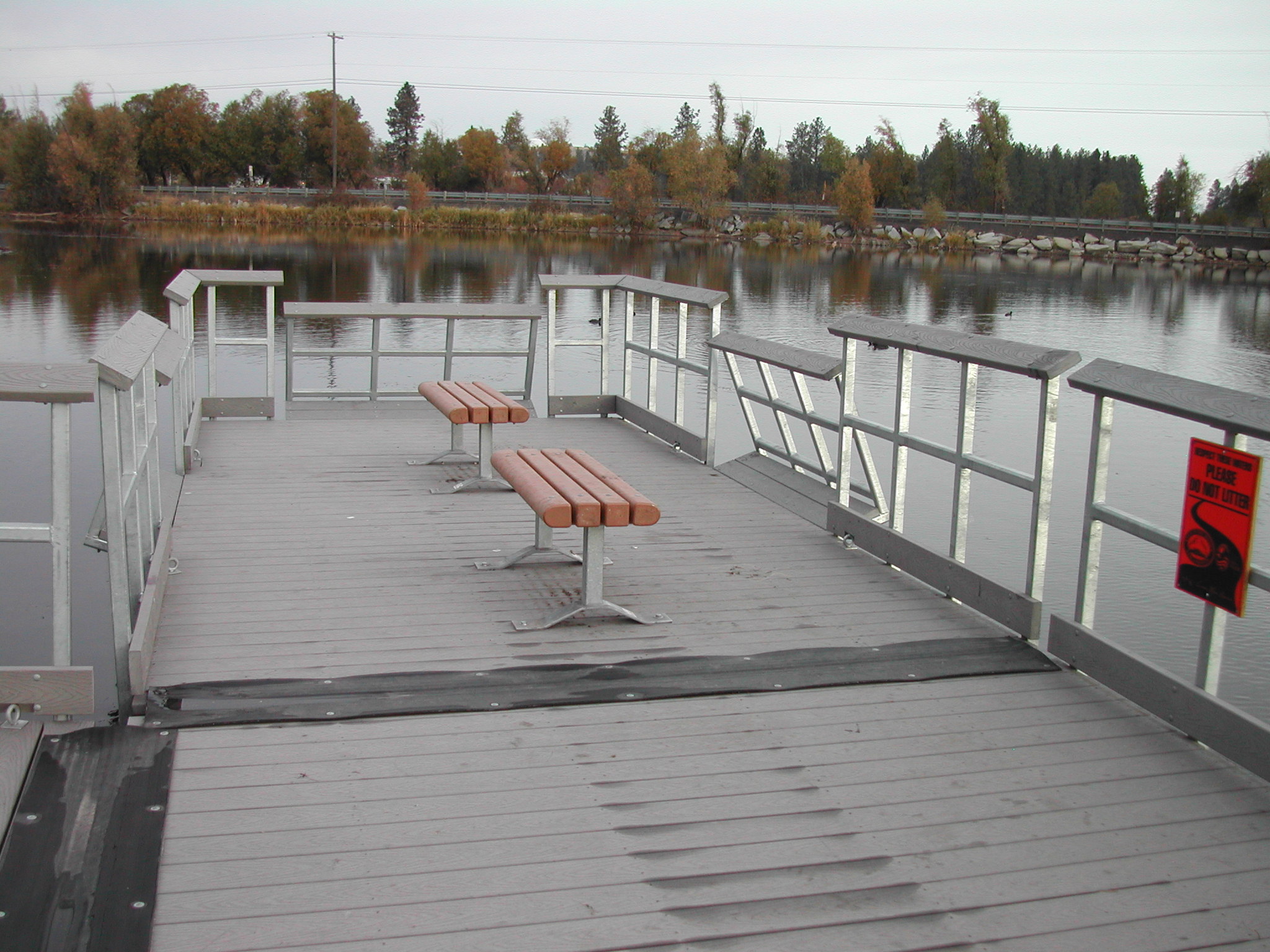 Pictured: Newman Lake Fishing Dock. Credit: RCO PRISM.
The State Lands Development and Renovation category provides funding to two state agencies (DFW and DNR) to repair, renovate, and develop outdoor recreation facilities on existing recreation lands. As the popularity of outdoor recreation increases in our state, these grants help address overcrowding, ensure our outdoor amenities are safe for public use, improve visitor experience, and allow more people to enjoy our great outdoors. There are 41 different State Lands Development and Renovation projects completed or in progress throughout Washington state.
This month, our featured project is the Newman Lake Fishing Dock in Spokane County. The Department of Fish and Wildlife used this grant to build a fishing dock at Newman Lake, a popular year-round spot for fishing, boating, swimming, and wildlife watching east of Spokane and Liberty Lake.
Newman Lake is one of the better warmwater fisheries in the eastern Spokane area and also a great spot for catching trout. However, before this WWRP project, no shoreline access existed for anglers with disabilities and very little shoreline was accessible for fully able-bodied anglers. Because of the trees and shrubs lining the shore, there was also no room to back cast and few places to comfortably stand other than on the boat ramps. Due to this lack of access, many anglers opted to fish directly from the shore next to the boat ramps, which often caused conflicts with boaters and others attempting to use the docks. 
The $243,412 grant was not only used to construct the fishing dock that would not interfere with boat traffic, but also an accessible viewing platform. This much-needed viewing platform allows both able-bodied and disabled persons to observe anglers, recreators, birds, other wildlife, and scenery.
Completed in 2010, the new dock and viewing platform were well-received by both the angling and boating community.