Thank you for joining the Washington Wildlife and Recreation Coalition for our 2022 Fall Celebration. YOU are the reason our local & state parks, trails, habitat, farmlands and forestlands are in good hands. We're so glad to have you with us!
We are gathering today at Meadowbrook Farm, a very important historical and cultural location for the sdukʷalbixʷ (Snoqualmie) people. It is also in the ancestral lands of the Tulalip and Coast Salish people. They have been here since time immemorial and are still here today, living in deep and abiding relationship with the land surrounding us. We encourage you to remember that and practice active Tribal land acknowledgement as you celebrate with us today, and wherever your recreation plans take you into the future.
In addition to the cultural and historical meaning of this land—and its outstanding beauty—this park is special because it was made possible, in part, by the work of the Coalition and the WWRP grant program.
Make a gift to support Washington's outdoors today.
---
SCHEDULE
12:00: Registration + Lunch is served
12:45: Program begins
2:00: Program ends (don't miss these self-guided tours of Meadowbrook Farm)
---
Join us in asking for #FullFunding for WWRP
Want to help preserve Washington's astounding natural beauty and unparalleled quality of life? Want to ensure ALL Washingtonians have equal access to the parks, trails, and wild areas that make this such a special place?
Well, here's your chance! Join us in requesting Full Funding for the Washington Wildlife and Recreation Program (WWRP), the premier grant fund for protecting our state's natural spaces and creating recreational opportunities for all. This sign-on letter will go to the Governor and Legislature, demonstrating the public demand for outdoor recreation opportunities!
Together, we can make a difference for our #GreatOutdoors. Please sign today!
Read the letter: bit.ly/FullFundingLetter (downloads PDF)
---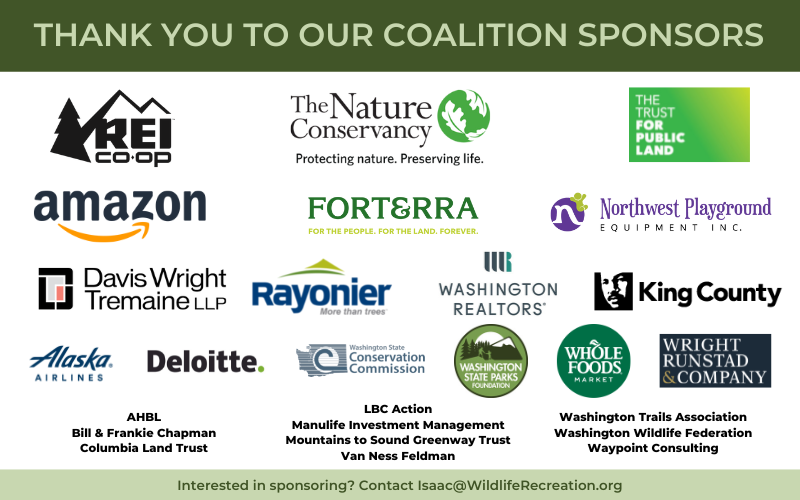 ---
Panel Discussion
We LOVE getting outside to recreate, and we know you do too. And like anyone who has a passion, we want to share that with others. After all, that's why you're here today!

But getting more people outside also has unintended consequences. More people on trails means more environmental impact, seen and unseen. From a dropped wrapper to animals being driven away by the presence of more humans.

How can we reconcile the surging demand for outdoor recreation with Tribal rights and ecosystem protection? How do we do so in a way that is not gatekeeping or expanding inequities?

We don't know the answers to these questions yet, but we've assembled a panel of speakers who are also pondering these questions and working towards solutions. Join us as we learn and brainstorm with them!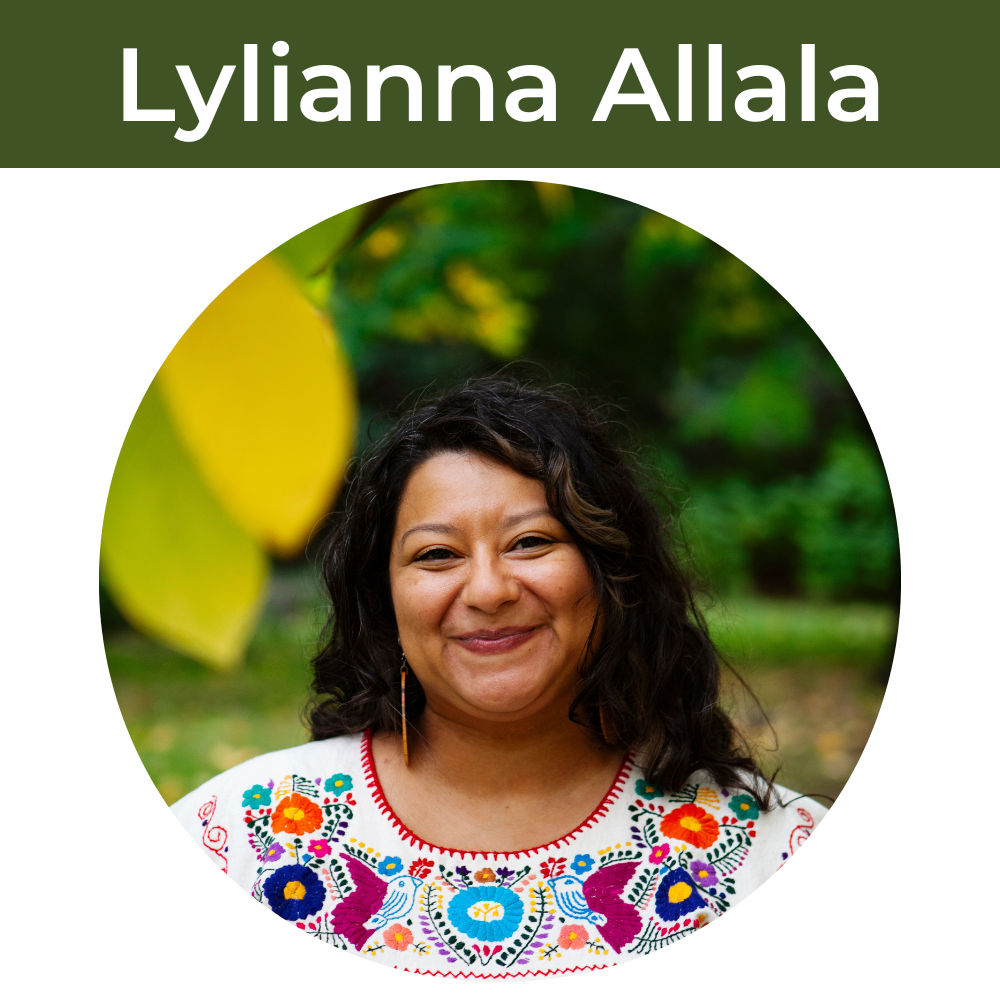 Lylianna joined the City of Seattle in 2019 after serving as lead staff on environment/climate policy and outreach for U.S Congresswoman Pramila Jayapal. In her role as Climate Justice Director, Lylianna is responsible for collaborating across city departments and in partnership with community and external stakeholders to develop and action a climate justice strategy for Seattle.
Lylianna is a trained wetland ecologist with experience in upland forests & prairie habitat. Her experience includes trail building for the U.S Forest Service in Washington's Alpine Lakes Wilderness, employing prescribed burning in forest & ecosystem management in Michigan & facilitating leadership development workshops for environmental & social change leaders nationwide.
Lylianna led the creation and launch of the RAY Diversity Fellowship aimed at increasing representation of people of color in environmental careers within the conservation and renewable energy sectors nationally. Lylianna is on the Advisory Committee for the Community Land Conservancy, a people of color led collective focused on equitably increasing greenspace and parks.
Through her leadership as a co-chair on the King County Open Space Equity Cabinet, she contributed to the creation of the new Healthy Communities and Parks Fund, a King County Parks Levy grant program that seeks to reduce disparities and improve the health and well-being of King County residents in marginalized communities by increasing access to recreation, parks, and open space.
Lylianna serves on the Healthy Communities and Parks Fund Advisory Committee. Lylianna is also a board member of the Short Run Comix and Arts Festival and is a co-creator of Growing Old, a podcast that explores what Seattle could look like in the next 50 years to be a place where both humans and trees grow old together.
---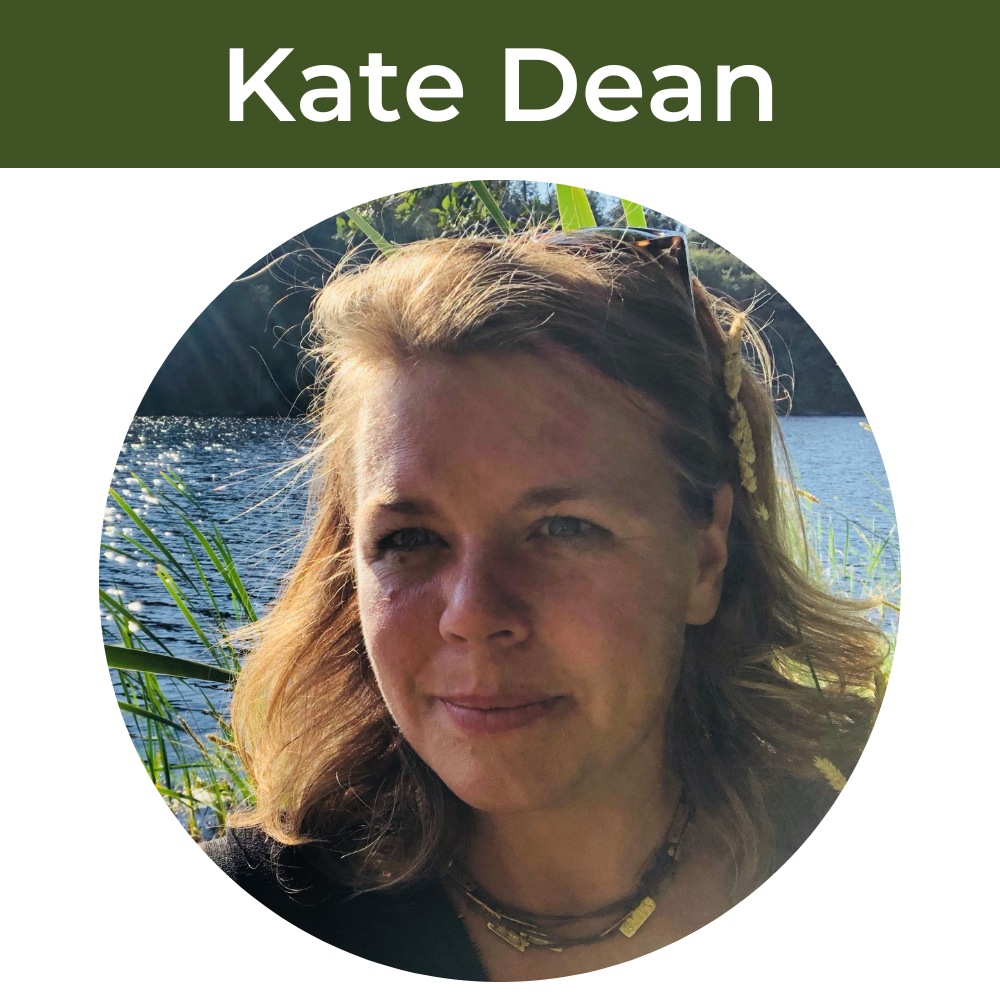 Kate Dean was elected to join the Jefferson County Board of County Commissioners in 2017 and represents District 1, Port Townsend. Kate moved to Jefferson County in 1999 and spent 10 years farming and working to grow the local food economy through businesses she co-founded including FinnRiver Farm and Mt. Townsend Creamery. Her experience as an entrepreneur is critical to her understanding of the local economy and community.
Kate left the farm but didn't go far; she started a consulting business that had her working on natural resource and rural economic development issues locally and regionally. Kate coordinated the Jefferson Landworks Collaborative (a farmland preservation and enterprise development initiative), managed WSU Extension's Small Farm Program, worked for WA Dept. of L&I, and was the Regional Director for the North Olympic Development Council.
Kate holds her Masters in Public Administration from the Evans School of Public Policy and Governance at the University of Washington. Her publications include USDA Farmland Changing Hands and Preparing for Climate Change on the North Olympic Peninsula.
Commissioner Dean serves on a number of statewide boards including the Puget Sound Partnership Leadership Council, the Washington Sea Grant Advisory Council and she co-chairs the Association of Counties Legislative Steering Committee.
In her spare time, Kate can be found gardening, riding her bike or in the mountains with her husband and two teenagers.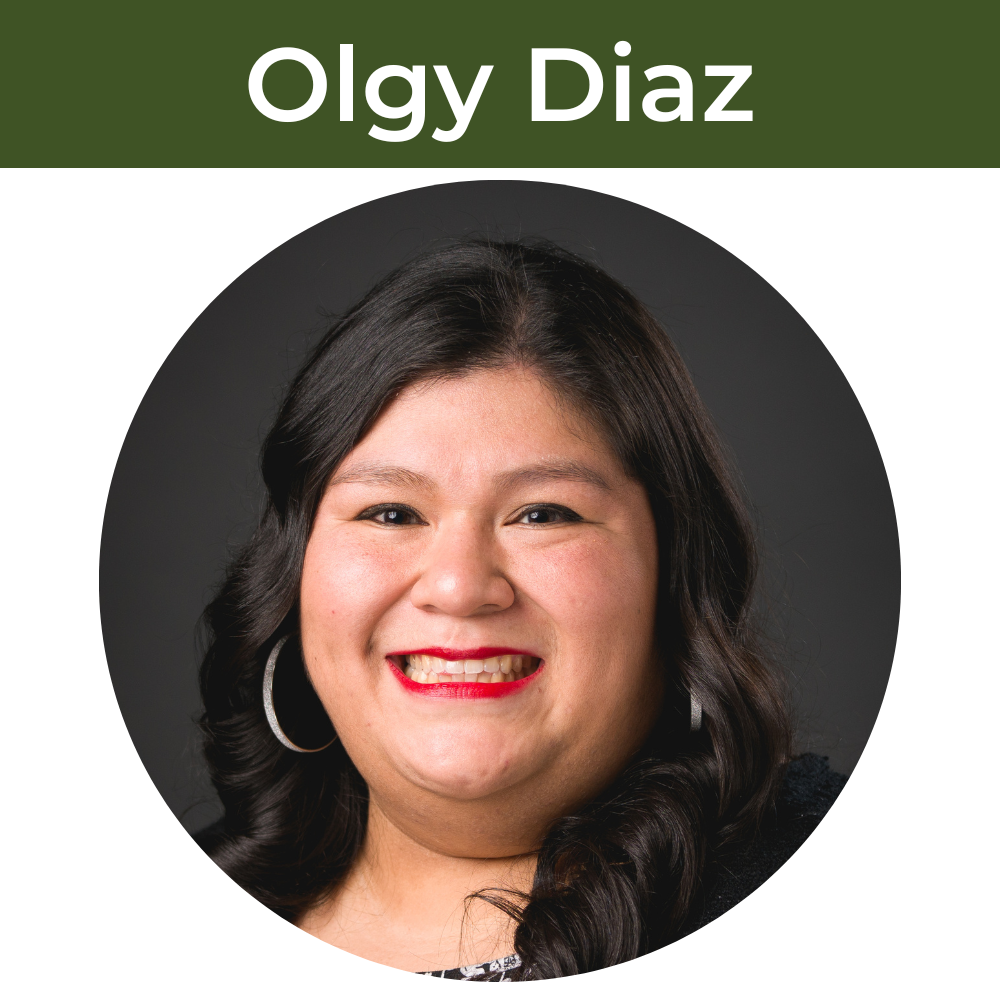 Olgy Diaz is the first Latina to serve on the Tacoma City Council. Born and raised in Pierce County, Olgy grew up in a military and union household that valued hard work, humor, and family above all else. Her parents immigrated to the United States from Guatemala in the 1970s and worked multiple jobs to help realize the American dream for themselves and their three children. With their hard work and sacrifices, she became the first in the family to attend and graduate from college with dual bachelor's degrees in Latin American Studies and Women's Studies from the University of Washington.
Throughout her career, she has worked to foster a more reflective democracy and expand access to power through work with local non-profits like OneAmerica and Planned Parenthood, the Washington State Legislature, and candidate campaigns across Pierce County. Over the last 13 years, she has talked to voters in English and Spanish all over Washington and even a few in Iowa in 2012. Her passion for social justice stems from her devastatingly common experience of often being the only person of color in rooms where decisions impacting our communities are decided.

Olgy is a longtime government affairs and political campaign professional. She spends most of her spare time building up future civic leaders through key leadership roles. She is also passionate about conservation, tribal sovereignty, and wildlife, and serves as the vice chair of the Washington Wildlife and Recreation Coalition. She served as a gubernatorial appointee to the state's Pharmacy Quality Assurance Commission from 2015-2021 and knows more than the average non-pharmacist about pharmacy Washington Administrative Codes (WACs) and licensing. She served on the City of Tacoma's Human Rights Commission from 2011-2016, ran for office back before it was hip for young women of color to do so in 2013, can tell you what legislative or congressional district you're in at any moment on a road trip, and worked in the Washington State House of Representatives and Senate for five years, in addition to a two-month stint as a Congressional Intern in 2007.

Olgy lives in South Tacoma with Pepita, her Chiweenie. They are surrounded by her vast collection of houseplants.
---

We are so excited and lucky to have Seoul Bowl cater today's event! Seoul Bowl is healthy, fresh, colorful and delicious Korean BBQ Bowl!
Korean Rice Bowls
White rice, Asian salad, pickled radish, and yum yum sauce [all GF], served with veggie potstickers, optional kimchi [GF], and your choice of:
Organic Fried Tofu [GF] [V]

Kickstand Pale Ale
---
Sojourn Vista Ridge Apple (off-dry)
Pear (sweet)
---
2011 Chardonnay Ethos
2011 Columbia Valley Syrah
2018 Cabernet Sauvignon Columbia Valley
---
Non-Alcoholic
Water
Iced Tea
Seltzer water
---
SELF-GUIDED TOUR MENU
The trail system at Meadowbrook Farm offers visitors exciting opportunities to see open meadows with possible soaring hawks, grazing elk, or stealthy coyote, as well as intimate, shady woodlands, and rich wetlands.
Centennial Fields Park: Head toward Meadowbrook entrance and take a left on the paved trail that runs parallel to Boalch. This partially paved, flat trail runs along the edge of Meadowbrook's Recreation field near Boalch Avenue, crosses a grassy wetland via boardwalk, and goes by the Greenchop Fields along Park Avenue in Snoqualmie. Look for elk in the open fields. Restrooms are available at Centennial Fields Park. The round trip is approximately 1.5 miles.
Mary Louie Art Installation: Head toward the Meadowbrook entrance and take a left on the paved trail that runs parallel to Boalch. Shortly you will be at the Dike Road information kiosk. Carefully cross Boalch Avenue and look for a flat informal, unpaved trail leads through the woods to a hidden meadow with views of Mount Si, and the beautiful art installation commemorating early Snoqualmie medicine woman Mary Louie. Round trip approximately 0.5 miles.
Meadow Loop Trail: This traverses much of Meadowbrook Farm, this trail is initially gravel, then grassy, and returns to the Interpretive Center via the paved trail along Park Street and Boalch Avenue. Follow the gravel trail south along the edge of the woods towards Highway 202. Pause to enjoy the sweeping views of Mount Si! After the meadows, enter the woods, and cross the bridge. (This is the end of the improved trail.) Continue on the rugged path and emerge (go quietly and watch for elk!) into the Camas Meadow. Continue on the grassy path across this meadow, and follow the farm road into the next field. Turn right (towards Mount Si), and follow the grassy path to the paved trail along Park Street at Centennial Fields; continue on this to return to the Interpretive Center. Restrooms available at Centennial Fields Park. Round trip approximately 2.25 miles.
---